I have rarely seen anyone as determined as Zak to gain the skills to pass the course.
Newark College
Former apprentice Zak Copping is starting full time work with Lindum Security as he prepares to become one of the first people in Lincolnshire to achieve a new industry qualification.
Zak has studied for three years with the aim of gaining a Level 3 apprenticeship, which will enable him to become a qualified Fire, Emergency and Security Systems Technician.
The course is only offered at a handful of places in the country and Zak navigated the Covid pandemic and remote studying during his studies. He also worked at Lindum and attended Newark College for a few days each month and his college tutor has praised his determination and commitment to successfully completing the course.
Zak is now working full time with Lindum Security General Manager Dean Leigh and his team of engineers and security officers, based on the Lindum Business Park in North Hykeham. He will undertake his final assessment in Southport next year (which was delayed because of the pandemic).  He has also paved the way for another apprentice, Luke Patrick, who started with Lindum in August and will begin his college studies later this month.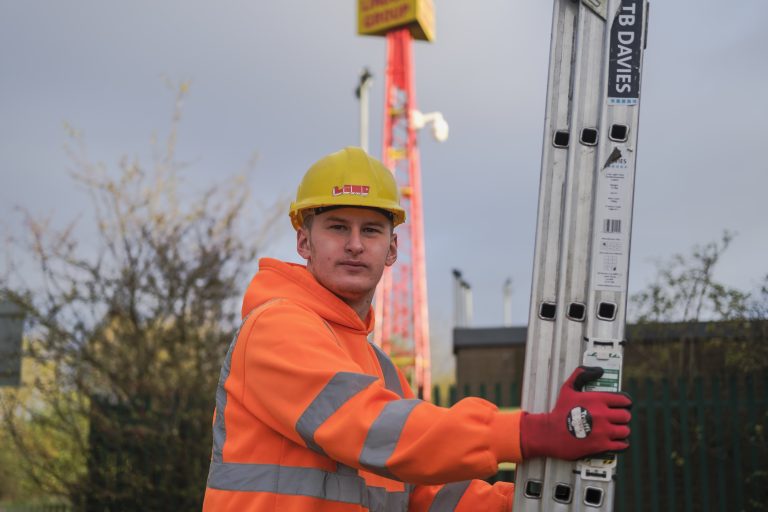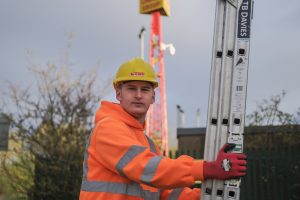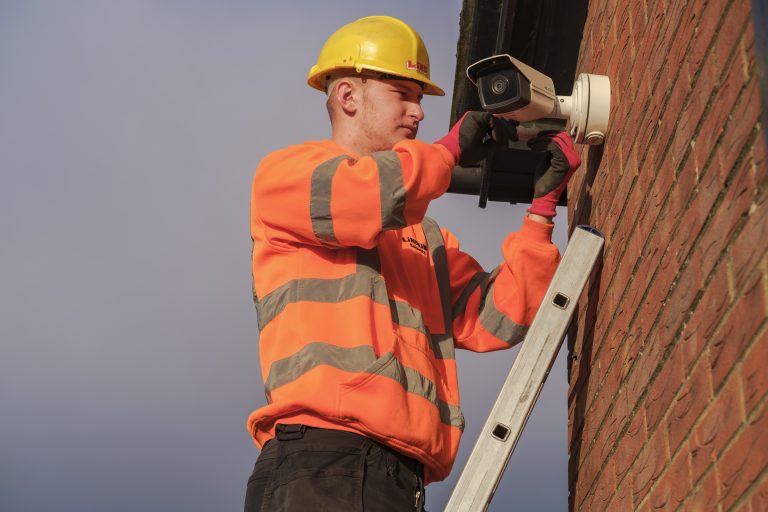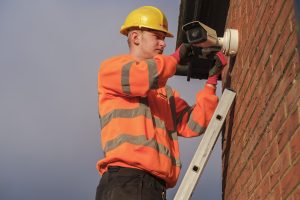 Before starting his course, Zak was working at a metal works. Working inside for most of the day was one of the reasons he decided to make the switch.  He said he loves that his job allows him to get out and about more.
"It's been really fun and I've travelled all around the UK. It's ideal because the role gives you the opportunity to see different places, without having to plan a trip.
"I've had the chance to go up and down the country, from Cambridge to up north in Yorkshire, all while working whilst doing it, which is great."
He said that although his qualification is new, he thinks it will soon become a standard requirement in the security industry.
Over three years, Zak has learned to design, install, commission and maintain electronic systems in and outside simple and complex premises to protect individuals, homes and properties from risk and danger.
John Levey, Group Apprentice Manager said: "Zak has done a fantastic job, especially with all the difficulties he's faced on his course. He has kept his head down and worked hard, and now he is seeing the rewards of that hard work with a full-time contract with Lindum."
Zak's tutor at Newark College Paul Fattori said: "Zak has had a lot of hurdles to overcome with the course. Mainly because he does not complete two of the major components (Access Control and Intruder Alarm) during his normal day to day working activities.
"He managed to pass a BTEC level 3 Intruder Alarm course without any previous knowledge or experience. This is something that apprentices who install Intruder Alarm systems daily have struggled with.  Zak is always willing to learn and has attended extra sessions without any complaints.
"I have rarely seen anyone as determined as Zak to gain the skills to pass the course."
When on site for Lindum, Zak has worked on camera installations, both battery powered and wired, and even IT installations on building sites. He has even had the opportunity to work on the intruder alarm systems at the College, while he was studying there.
---