Judges were really pleased to see a Lincolnshire business that went beyond the minimum requirements and delivered a solution that competed on value.
Lincolnshire Construction and Property Awards
An eco-friendly housing development by Lindum and one of our apprentice painter and decorators were among those celebrated at the Lincolnshire Construction and Property Awards this month.
Our Passivhaus development at Potterhanworth was named Sustainable Project of the Year while trainee trade operative Dior Regan was named Apprentice of the Year.
They were among seven recipients of awards at the ceremony, which took place on February 2nd at the Doubletree by Hilton in Lincoln.
The awards are organised by Lincolnshire Chamber of Commerce and more than 340 people attended. The compare for the evening was TV magician Ben Hanlin.
Judges said Dior was chosen as winner in her category thanks to her "commitment, diligence and ambition".
Announcing her success, Ben said: "Once again, the depth of talent in the county is self-evident from extremely strong entries. All the submissions were worthy of praise, and the judges were again delighted to see that the future of our industry is in safe hands.
"Our winner seems to be that rare person who any employer would hope to have on their team. Committed, diligent, ambitious and rising above a myriad of challenges and preconceptions that a teenager might have about working in a construction trade."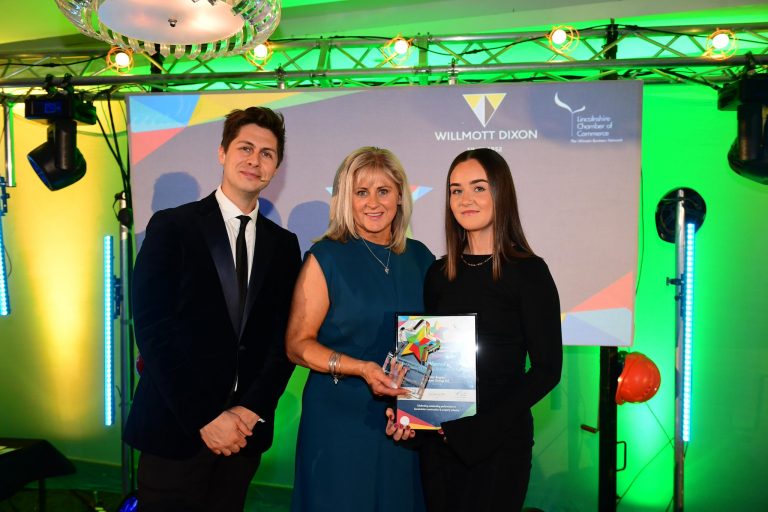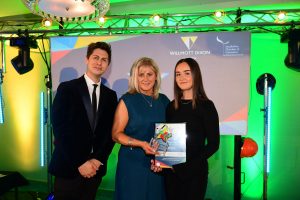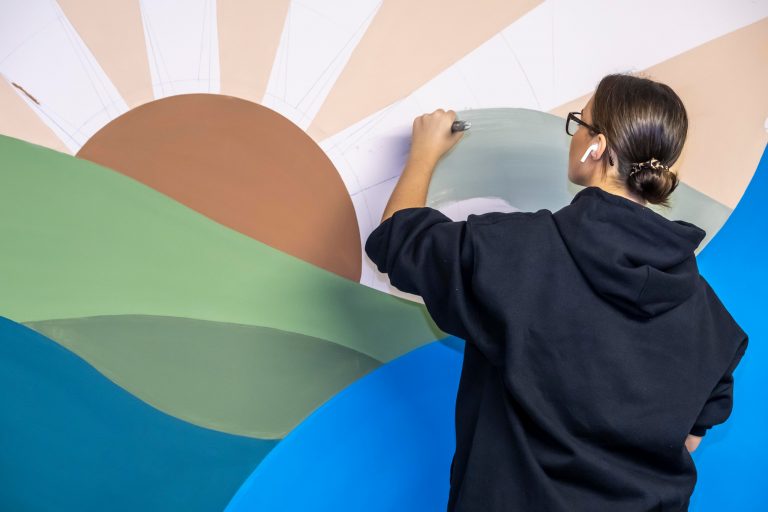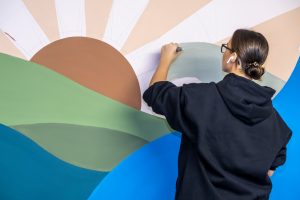 Meanwhile, the Passivhaus scheme, which was delivered by Lindum for North Kesteven District Council, was selected as winner in the Sustainable category.
Ben added: "Judges were really pleased to see a Lincolnshire business that went beyond the minimum requirements and delivered a solution that competed on value addition to the end users. Supported by a number of initiatives to improve the sustainability of their delivery and their product."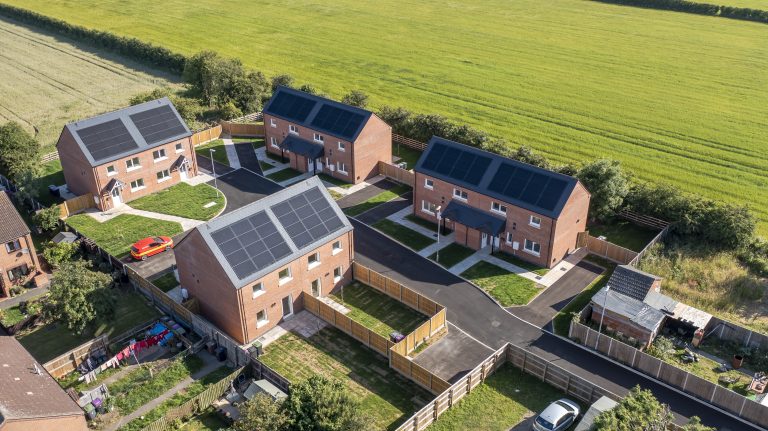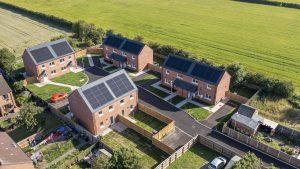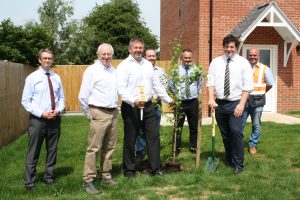 Lindum Group MD Freddie Chambers: "We were so pleased to see Dior picking up this award. It's fantastic that her talent and commitment has been celebrated in such a public way and in front of her peers. We are confident that she has a bright career ahead of her.
"In addition, we believe her achievement is proof that apprenticeships provide a great route to careers in construction, provided employers are committed to meaningful training and development of their team.
"It was also wonderful to see Windmill Gardens recognised and I think it reflects the excellent practical work by our team and the ambitious, forward-thinking approach of our client.
"NKDC should be applauded for its commitment to creating affordable council homes while continuing to prioritise the climate emergency.
"Our organisations worked in partnership throughout the design and build of the houses, developing best practice and new ways of working as we went along.
The result is a lovely community of modern, efficient, comfortable homes, which are helping to tackle fuel poverty in the district."
North Kesteven District Council Leader Councillor Richard Wright said: "We're incredibly proud that these homes are making such a positive impact. As a Council we're committed to building new housing to the highest standards, both for the people living in them and for the climate.
"This development adds to the number of eco-friendly homes in North Kesteven and the Council, Lindum Group and local contractors have all increased their knowledge by building to the expert Passivhaus accreditation.
"We're pleased the site also features a dedicated biodiversity area and nature-friendly boosts like bug hotels and bird boxes.
"We are constantly seeking out new ways to help North Kesteven's residents live greener lifestyles, from implementing our new CO2-sy Homes standard to securing funding for private and Council residents to benefit from energy efficiency and green measures."
The awards evening raised £2,663.00 for Headway Lincolnshire, one of the UK's leading charities providing information, support and services to survivors, their families and carers who have been impacted by a brain injury.
Charlotte Watson, Deputy Chief Executive at the Lincolnshire Chamber of Commerce spoke about the evening saying: "This was truly a delightful evening celebrating the great projects that are taking place in Lincolnshire. The evening was a brilliant opportunity to honour the best of the Construction and Property industries within the county and highlight the remarkable projects, innovations, and forward-thinking companies.
"We are so proud to see these awards grow each year. It was an extremely tough task choosing our finalists and winners, with the standards being exceptionally high including future-industry leaders and multi-million-pound projects.
"We look forward to seeing everyone at next year's awards, which are promising to be even bigger and better, so make sure to save the date – 1st February 2024!"
---