Lindum is working with plant giant JCB to trial an electric excavator on its construction sites.
The JCB-19C-1E digger was put into action on St Modwen Park, Swinderby.
The machine is powered by a 48V Lithium-ion Battery and produces no emissions. It is also silent and so is perfect for use on sites where noise must be kept to a minimum.
The digger will ultimately be available for hire through Lindum Plant and will be of particular interest to customers who want to reduce the amount of carbon produced by their construction projects.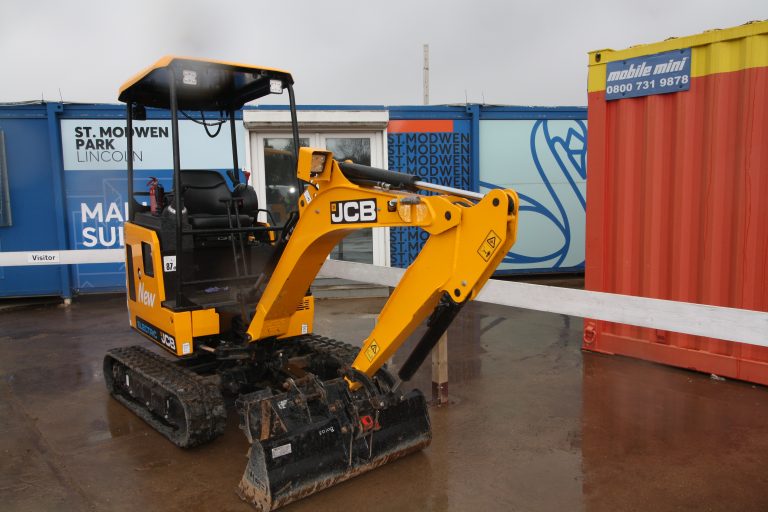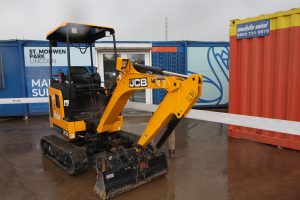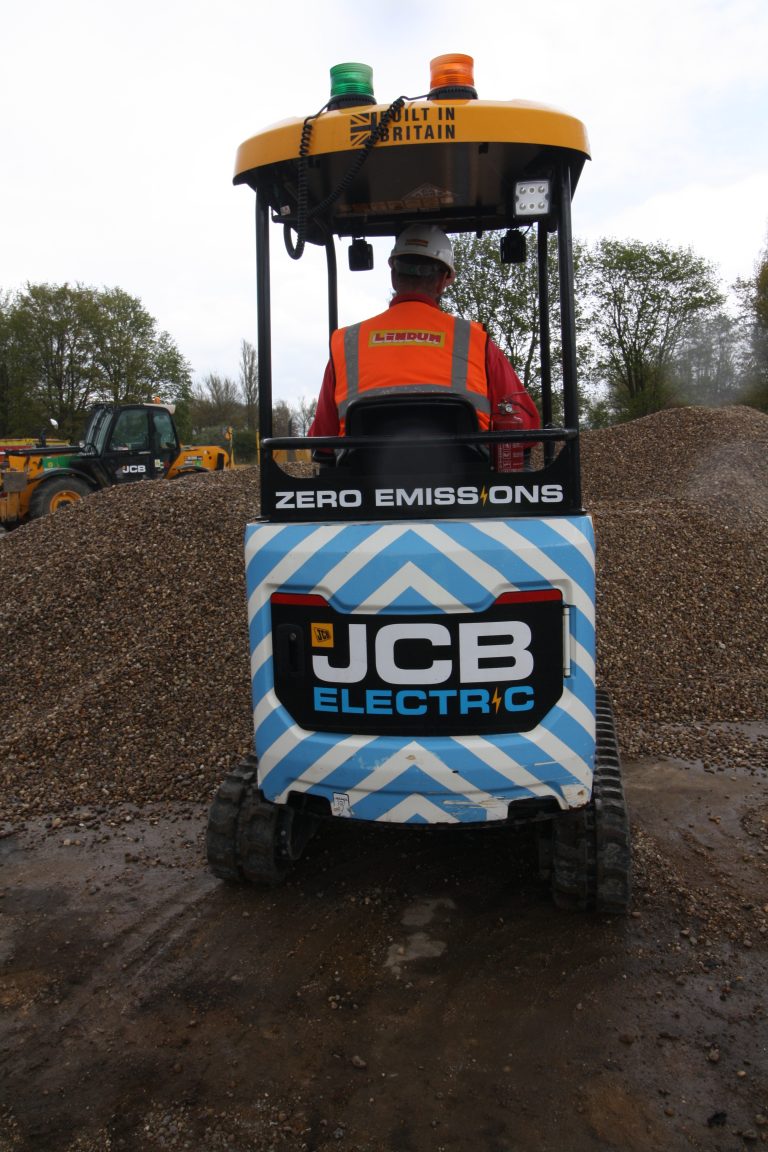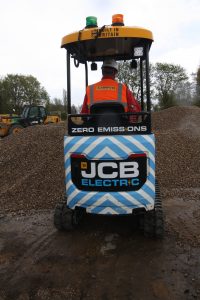 Lindum Group plant hire manager Ryan Calvert said it was great to be working with JCB to explore the use of environmentally-friendly construction equipment. He said the business is keen to explore the full JCB E-TECH range
"The construction industry is responsible for a huge portion of the world's carbon generation so it is right that it looks at how it can make an impact in reducing emissions," he said.
"Lindum is committed to reducing its carbon footprint and has pledged to be a net zero carbon business by 2031.
"As part of this journey, we are looking at how to reduce the environmental impact of our plant and fleet operations. We purchased our first hybrid car in 2012 and have invested in 21 new hybrid vehicles over the past two years.
"The next logical step is to look at how electricly powered plant can be used on site so it's really exciting to see a huge company like JCB investing in the research and development required to bring these to the market place.
We chose to trial the excavator at St Modwen Park in Swinderby, where we are building new industrial units, as our client, St Modwen is also committed to cutting its carbon output. This fits well with the priorities included in its recently launched Swan Standard."
Ryan said the machine comes with three different charging options from 110V, 230V and even a 3 Phase fast charge option, attracted interest from everyone on site.
"They were all keen to see how it compared to the traditional diesel vehicles and see how its performance faired," he added.
"The consensus was that it performed just as well as the other excavators and, while there is still some way to go in terms of managing charging functions on site, it would be great for use on projects where emissions or noise would cause problems."
Read Lindum's carbon reduction statement here: Carbon Reduction 2021
---