We saw lots of machines. It was very interesting. My favourite part was the crane because it was 80 metres high.
Jennyruth Workshops
Members of Jennyruth Workshops have attended the Madeira construction site in Ripon to see what goes into building a warehouse.
The Jennyruth Workshops is a registered Ripon charity where adults who have learning disabilities, known as workers, are trained in a variety of skills, such as woodworking, painting and metal work. They are involved in the entire crafting process, from receiving the raw materials, to selling on their finished goods via a catalogue and at fairs and events in Yorkshire.
During their visit, organised by the York Division, the workers had a brief introduction to Lindum at the site cabin, before being shown around the outside of the site. Site manager Keith Willert then showed the workers various materials that go into building a warehouse such as pipes and bricks. Keith demonstrated what the materials look like separate, and when they are together and explained how this process works.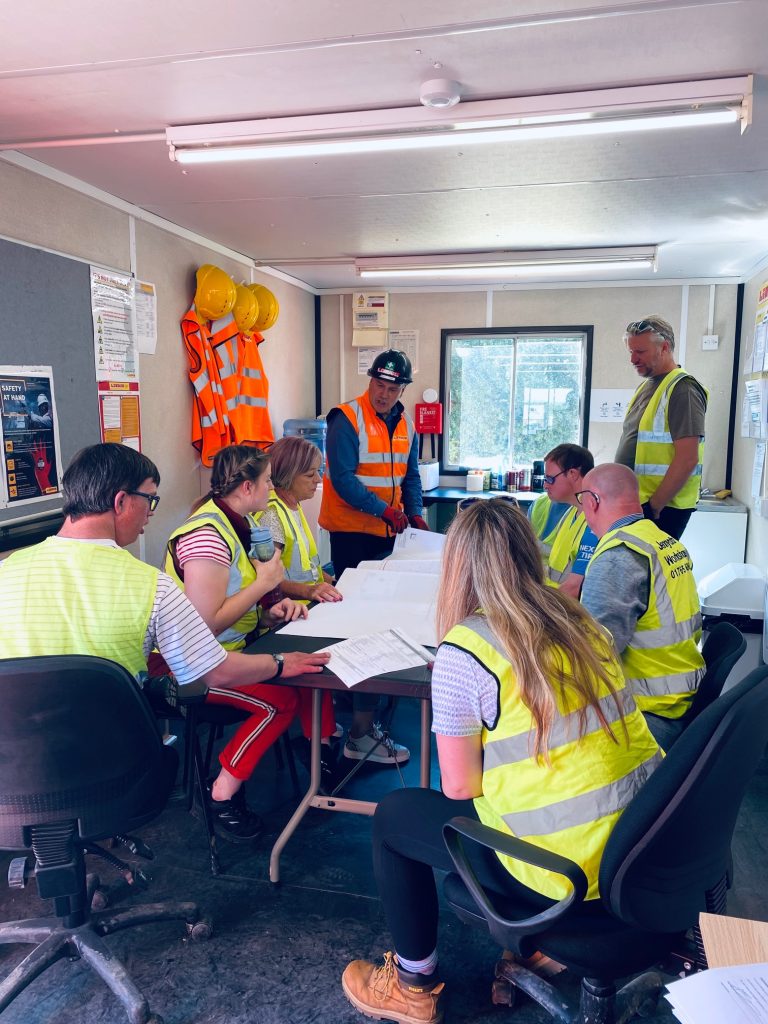 The Jennyruth team were particularly interested in this demonstration, as an extension is due to begin shortly at their base in Ripon, so the visit provided an interesting insight into what is going to be happening.
The workers were very invested in their tour and asked the Lindum team lots of questions and even made them a wooden gnome as a thank you. Daniel, a visiting worker, said: "I enjoyed going out this morning. We had a tour of the site. I saw a tall crane. We told them about our extension and that we're going to get a bigger paint shop."
Worker Martin said he found the construction the most interesting. He said: "I liked it! It was very interesting. It was good because I'm very interested in buildings. I told them that I'd seen the swimming pool in Ripon being built. I liked hearing about the different buildings they build."
However, worker Emma was most interested in the machinery used to bring a structure together. She said: "We saw lots of machines. It was very interesting. My favourite part was the crane because it was 80 metres high."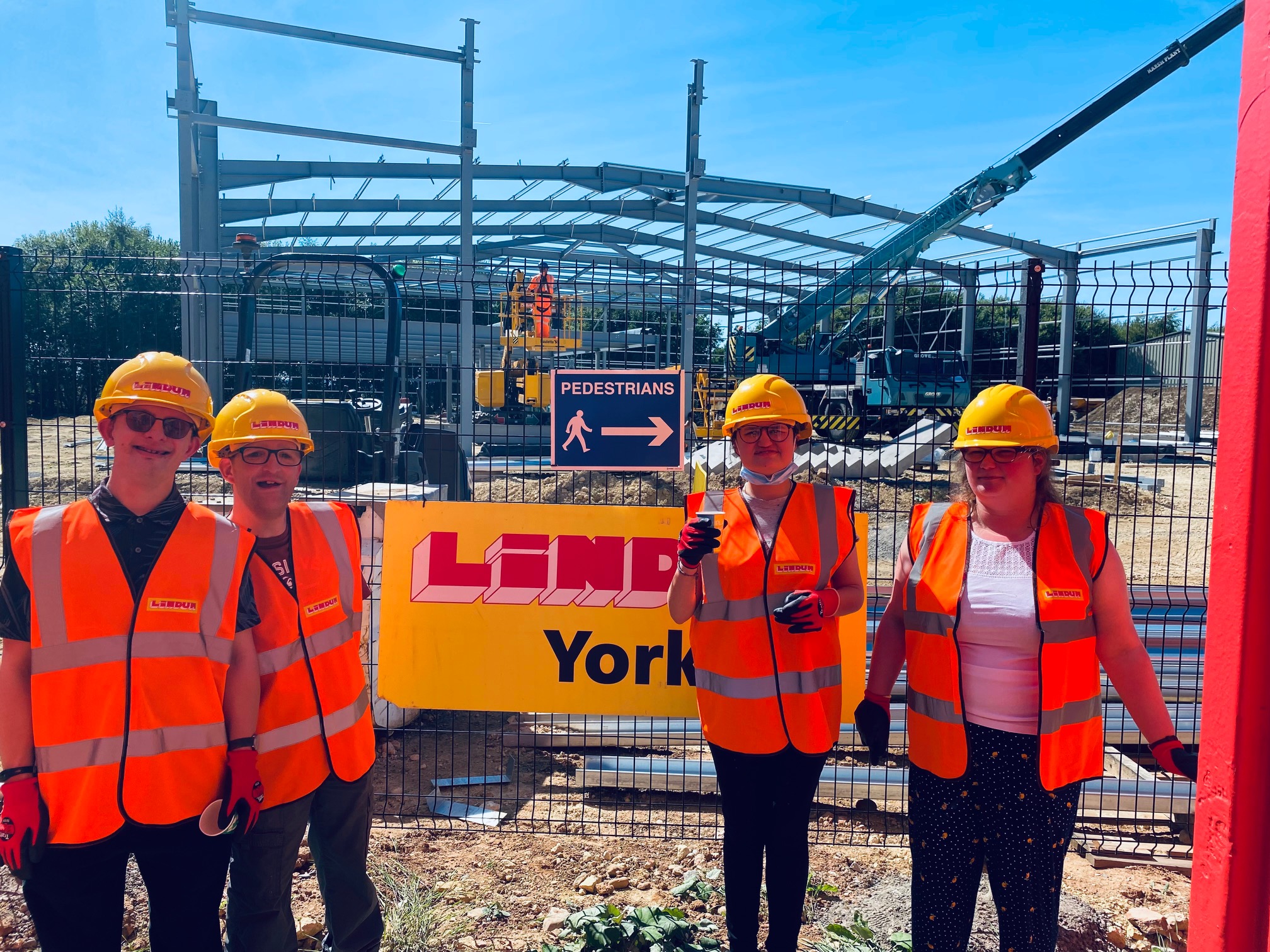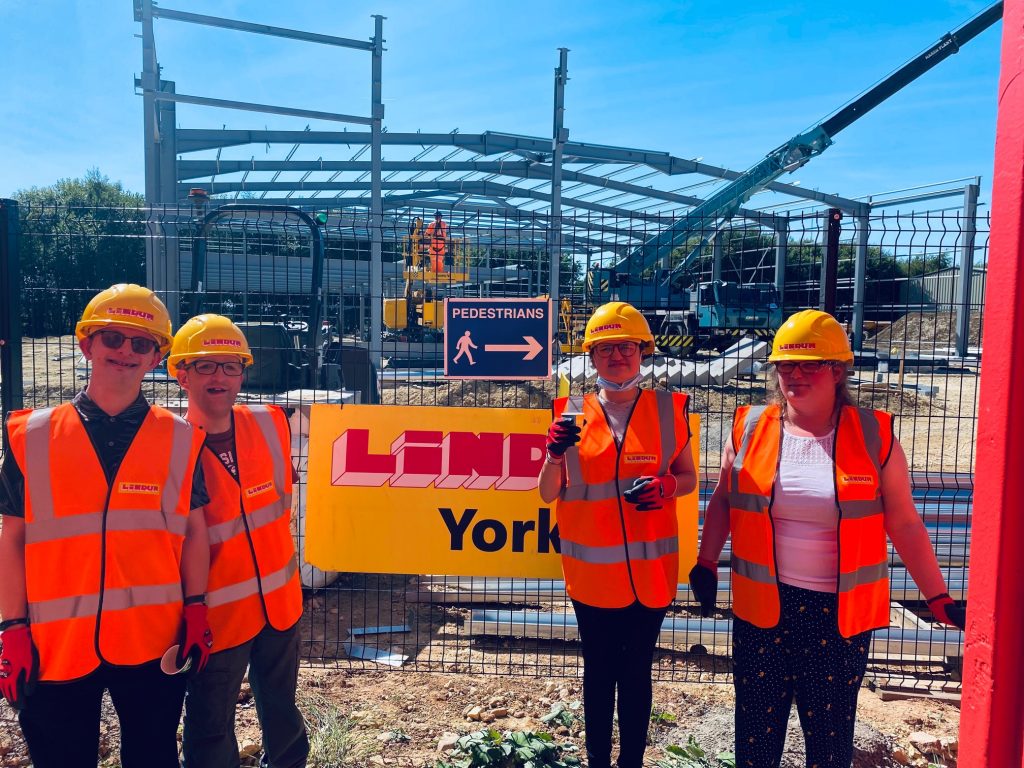 Work started on the Madeira last week and includes a ground floor warehouse of 2,327 sqm and a first-floor office suite of 452 sqm. The project also involved provision of parking for 26 cars, two electric vehicle charging points, solar panels and eight covered cycle spaces.
Madeira is a third-generation family business who store and distribute custom made threads and embroidery equipment.
---