School children donned hard hats and hi-vis vests so they could put their construction skills to the test following a donation from Lindum Group.
Pupils at Welton St Mary's Church of England Primary Academy near Lincoln have been learning about life in the building industry and have set up their own site in their foundation stage outdoor learning space.
Now local company Lindum, which is building houses in the village, has donated a range of construction play equipment to help bring their studies to life. Among the items are foam bricks, buckets and spades, safety signage and PPE. There's also a toy cement mixer, wheelbarrows and even a ride-on excavator. And when employees from Lindum handed over the toys, they even took along a full-size mini digger from Lindum's Plant division for the children to sit in.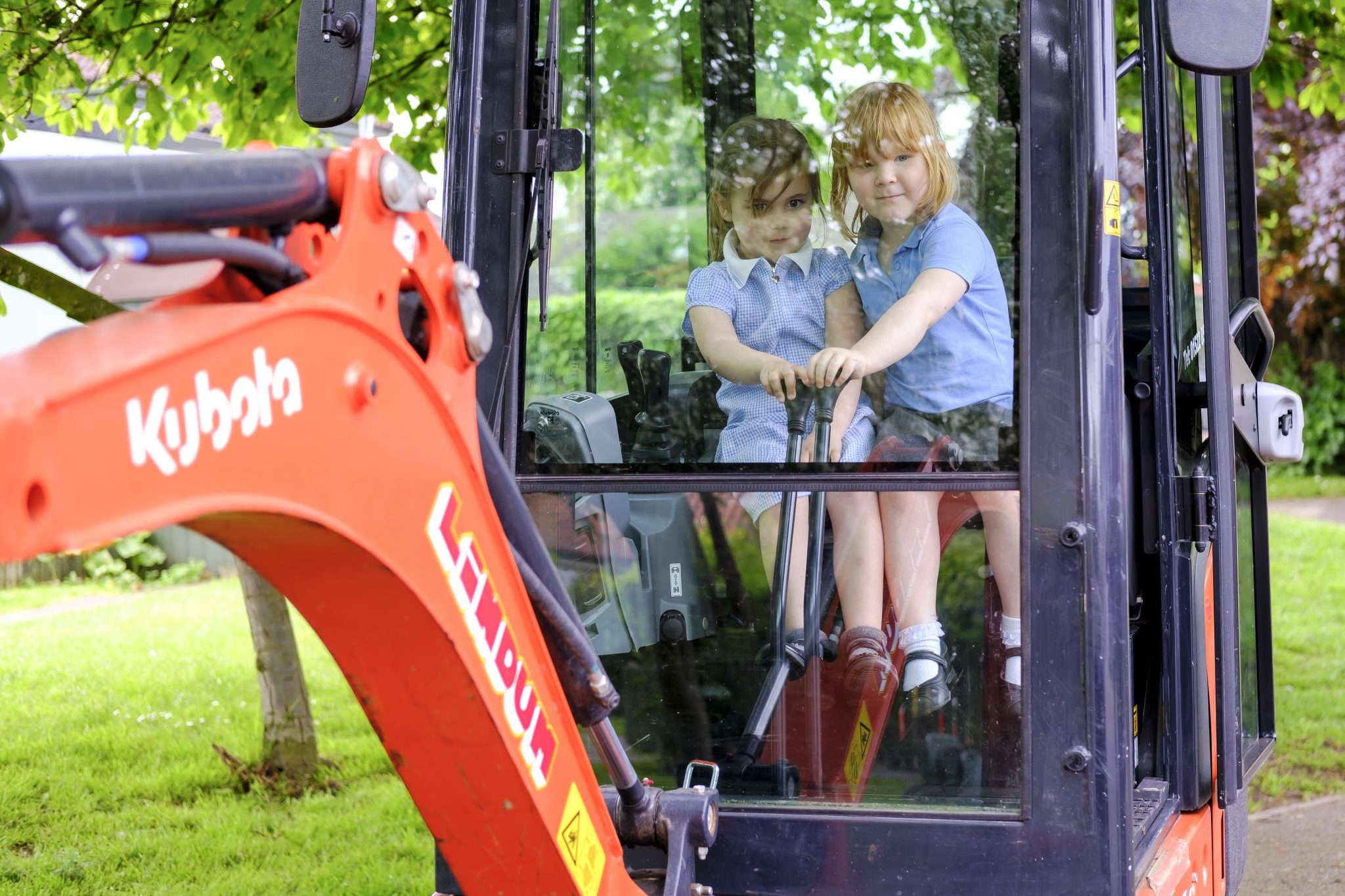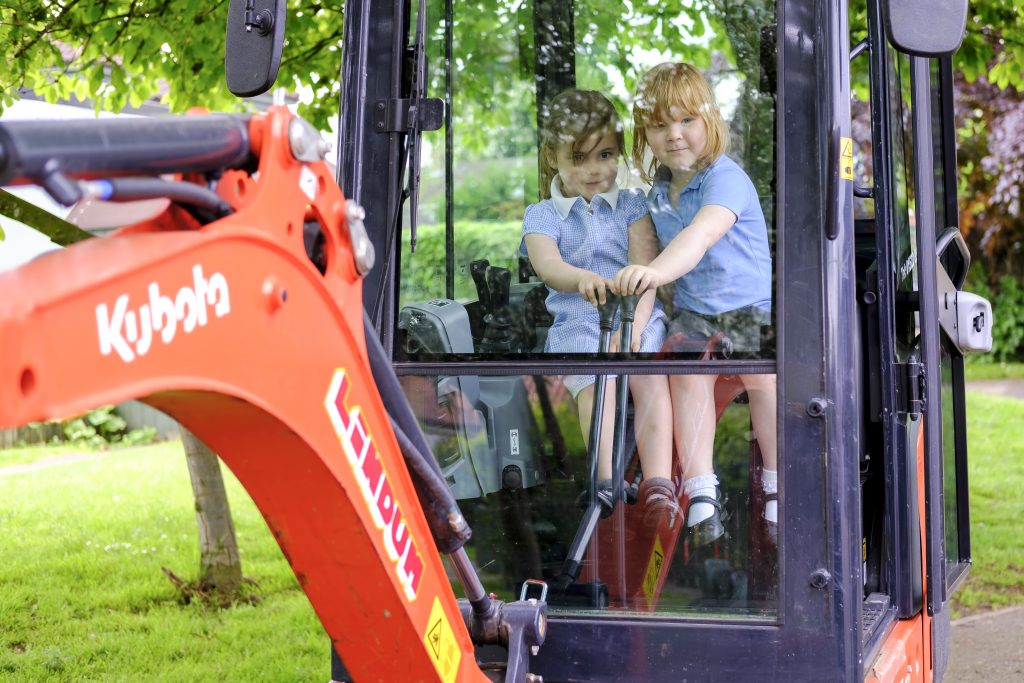 Foundation Stage lead, Miss Maddox, said: "The children enjoyed being part of the construction journey. They showed excitement, enthusiasm and determination from their original ideas to the final stages.
"Bringing the children's vision into reality was made possible with the help of G Bradley Property Services who created the foundations for the construction area and Lindum Homes for the amazing donations.
"We appreciate the kindness and generosity shown and would like to say a big thank you from both the staff and children."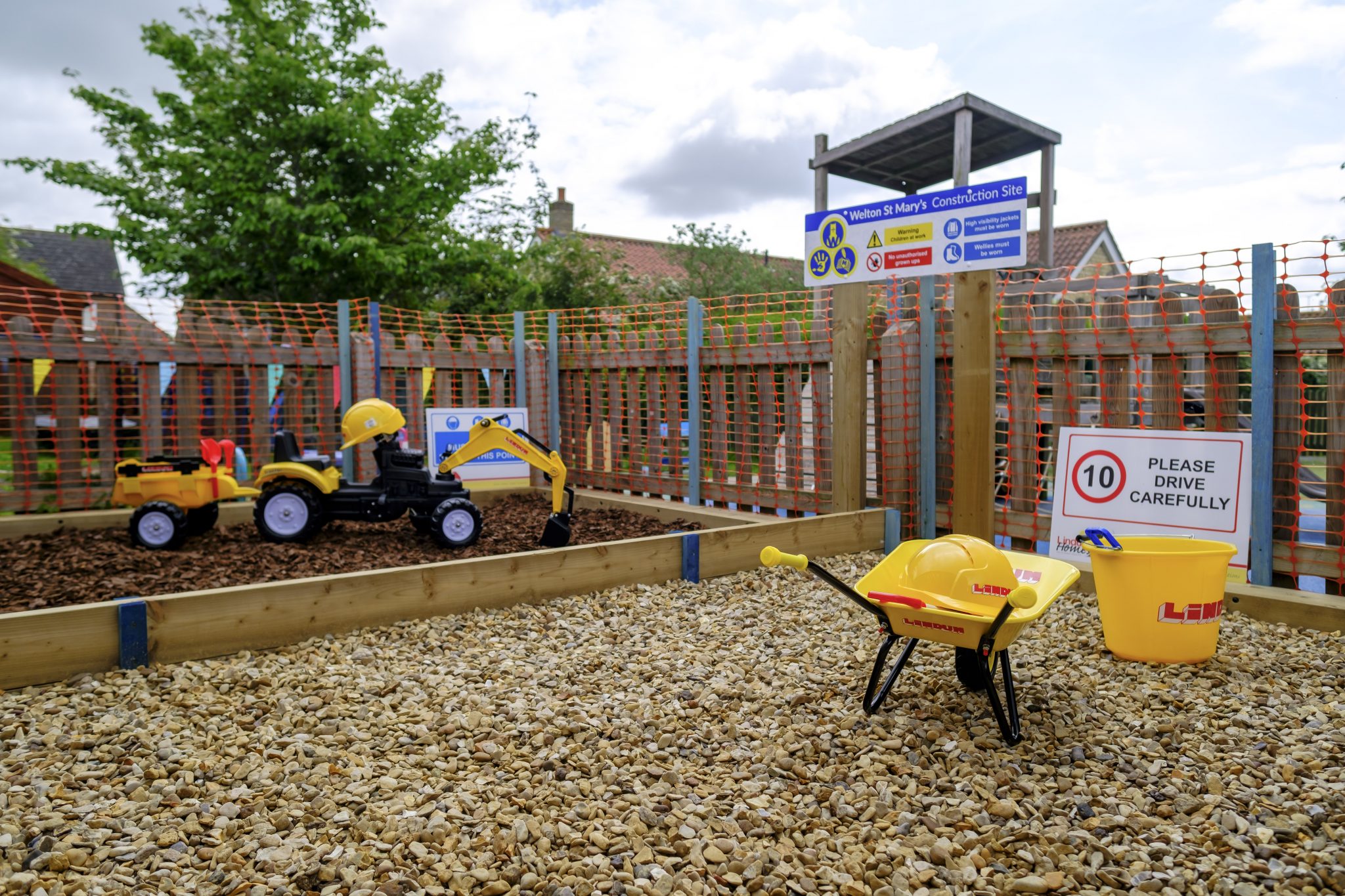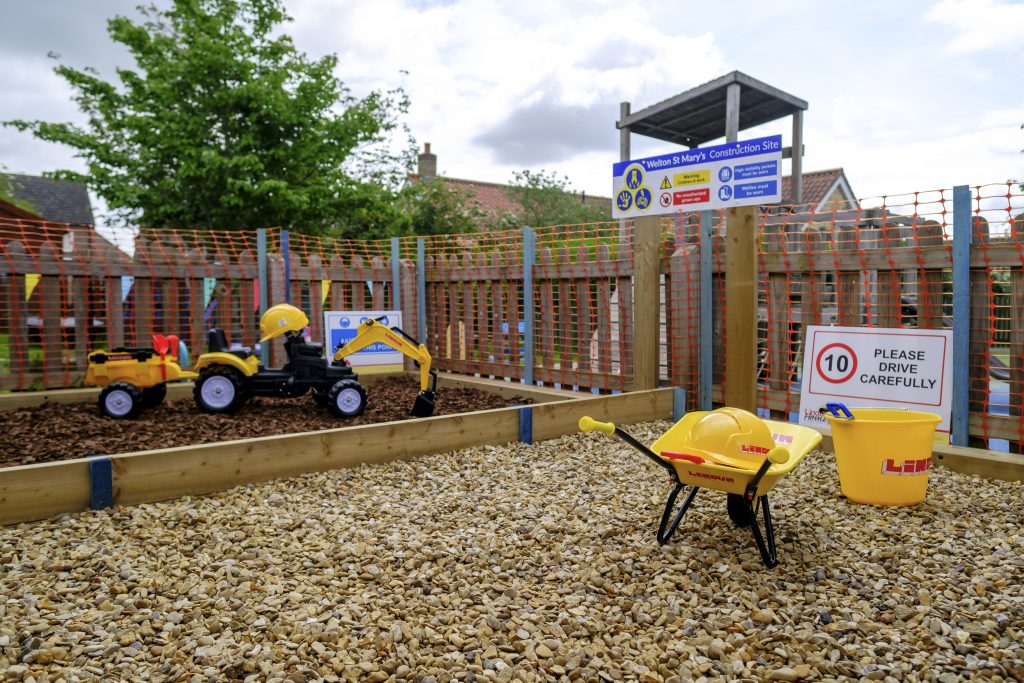 Lindum Homes, a division of Lincoln-based Lindum Group, is currently building 49 new houses in Welton. The Hawks Chase development is a mix of two and three bed semi-detached and three and four bedroom detached houses.
Contracts Manager Matt Hydes said it was fantastic to see how much the children enjoyed playing in their mock-up building site.
"They were so knowledgeable! They knew exactly what each item was for and how it would be used during construction," he said.
"They seemed to really enjoy dressing up in the PPE and loading up the barrows with bricks. It was amazing to hear the vocabulary they used and the way they worked together.
"Who knows, there might even be some future Lindum Homes employees in the class!".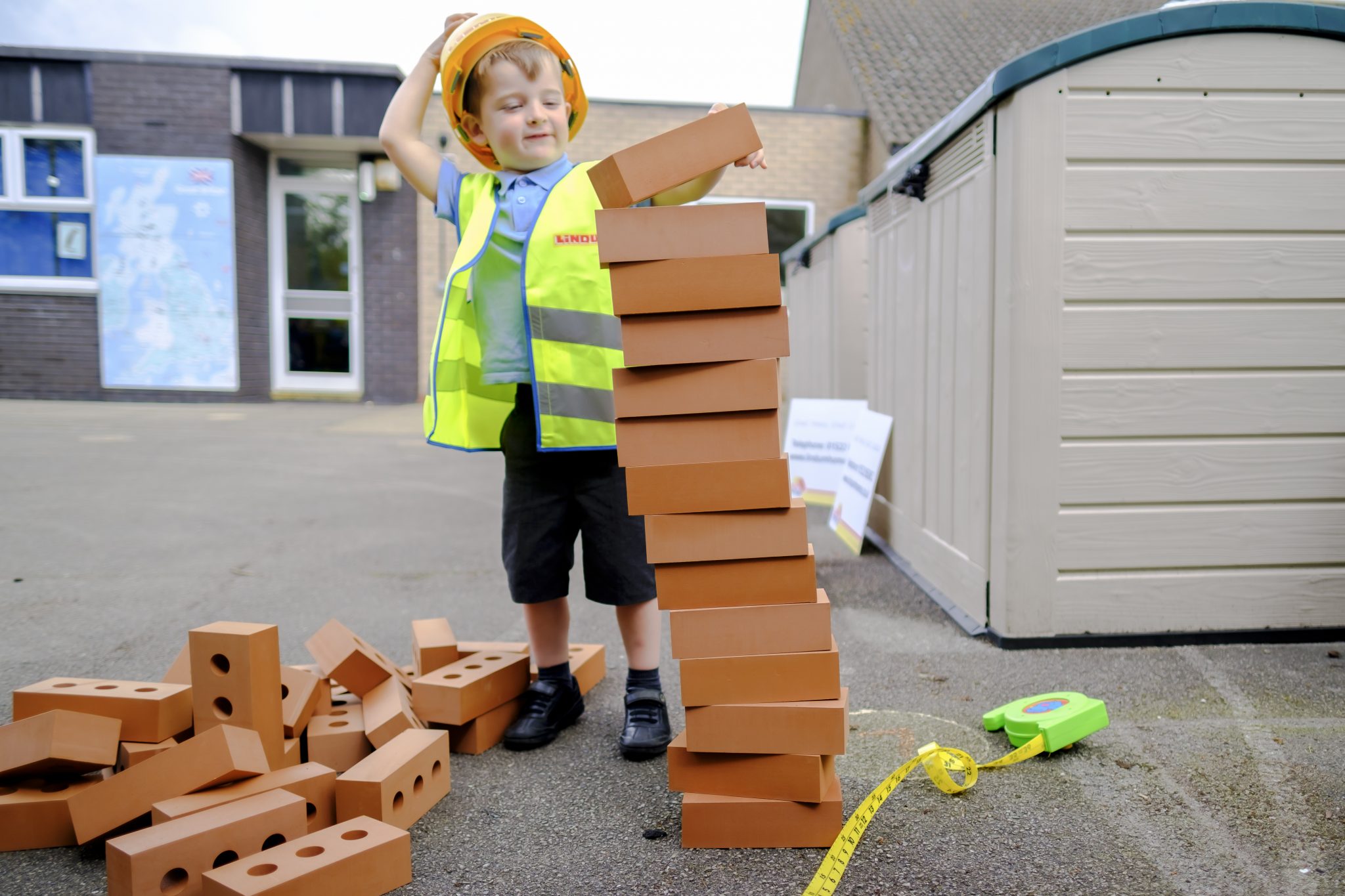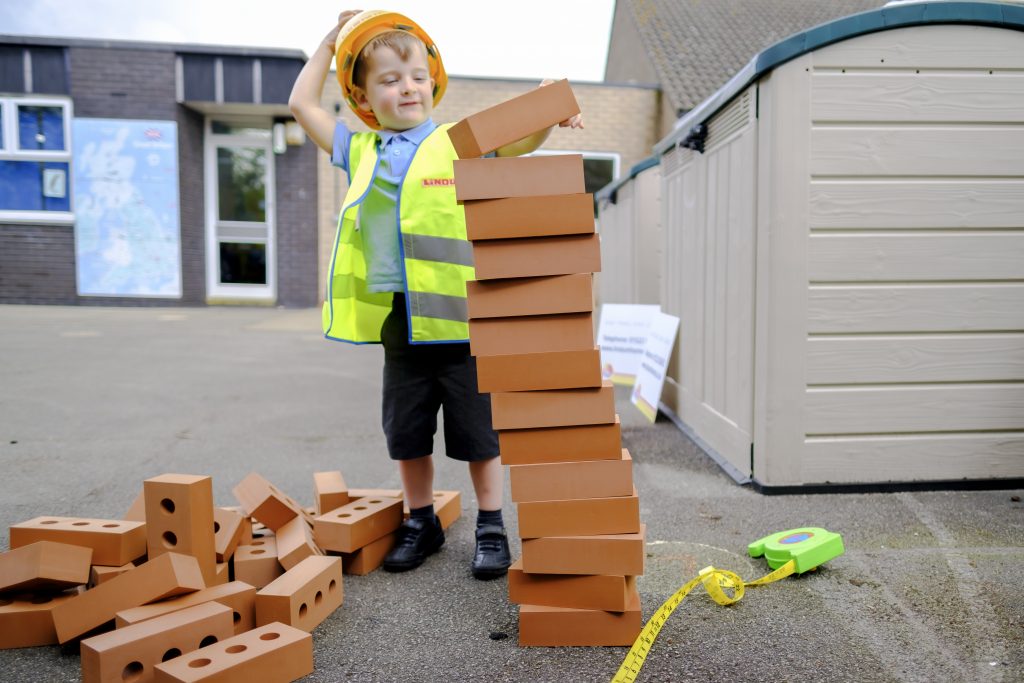 Lindum Group was established in Lincoln almost 70 years ago and currently employs around 600 people. Matt said the businesses works hard to be a 'good neighbour' within the communities in which it works.
"We are a local business and Lindum Homes only works around the Lincoln area so it's really important to us to have good relationships with the people who live and work near our construction sites," he added.
"It's really rewarding to give something back and we had a fantastic morning at St Mary's seeing how much the children were benefiting from our donation."
---