Project Overview
In March 2020, as England was plunged into lockdown during the Coronavirus pandemic, Lindum's BMS division worked with Boston Hospital to deliver an emergency Covid-19 outbreak ward.
The team, overseen by Phillip Steadman and Dan Davey, worked tirelessly to create additional space at the hospital for an expected influx of Coronavirus patients.
The works involved installation of new shower trays, hygienic cladding to walls, new bespoke IPS units to hide pipework, the installation of specialist showers, pumps and new drainage, as well as new decorations and vinyl flooring. We also formed a new base and ramp area ready to receive a specialist treatment pod.

The site team pulled out all the stops to deliver the work to the client in just two weeks. They were supported by Lindum's supply chain, including our local builders' merchants MKM, which opened up its yard especially for us so the project team could access the materials they needed.

Following the works, the team revisited the site in July 2020 to prepare the land outside of the A&E department and installed ducts and slabs to serve a new decontamination unit.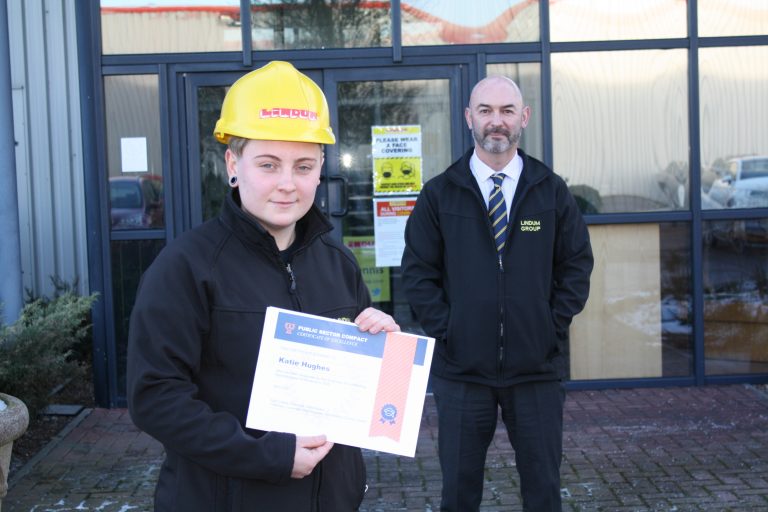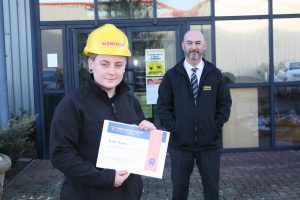 Among the team working on the project was apprentice joiner Katie Hughes, who was brought back from furlough to help with the contract. She was later given an award for her efforts by the Greater Lincolnshire Public Service Compact 'for working in tough conditions and to tight deadlines' to help the local NHS with its Covid recovery