This was just a joyous event for our guests who seemed to be having a wonderful time. We'd like to thank everyone who attended, but especially Lindum and Age UK who made the event possible."
Martin Booth
| Director of Education and Training
Lincoln College
Lindum Group sponsored a Jubilee-themed afternoon tea to celebrate the Queen's platinum anniversary.
More than 40 local people enjoyed a retro afternoon tea, with live music, dancing and bingo.
The event was hosted by Lincoln College at its Sessions House restaurant in Monks Road, Lincoln, and guests were brought along by Age UK Lincoln & South Lincolnshire.
Lindum offered to support the party after working with the college on several construction projects, including the revamp of The Drill and refurbishment of the IASTI workshop in Newark (both via the Scape Regional Construction framework.)
On the day, care students socialised and looked after the guests while they enjoyed their meal, which was prepared and served by catering students. They were then treated to a medley of live music and dance by the College's performing arts students.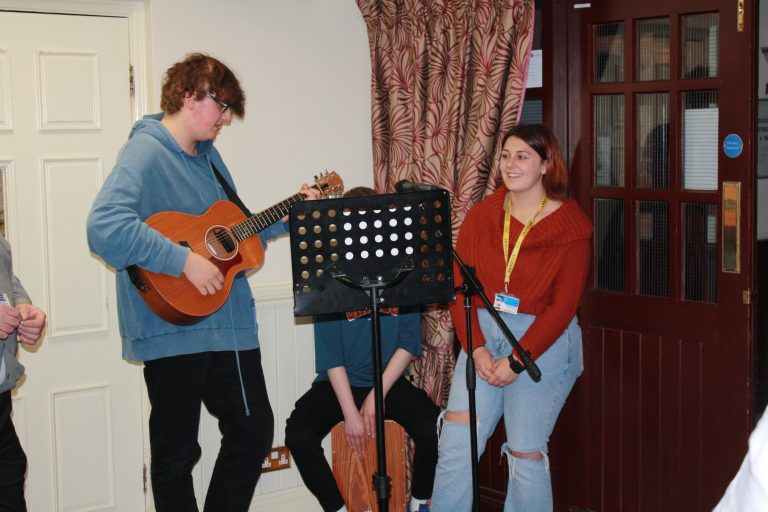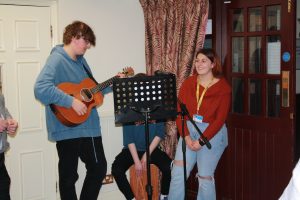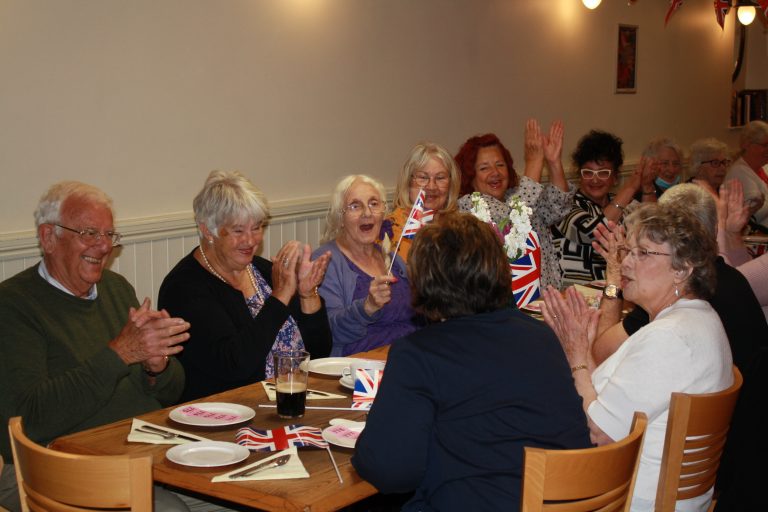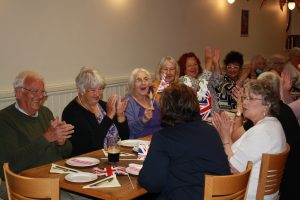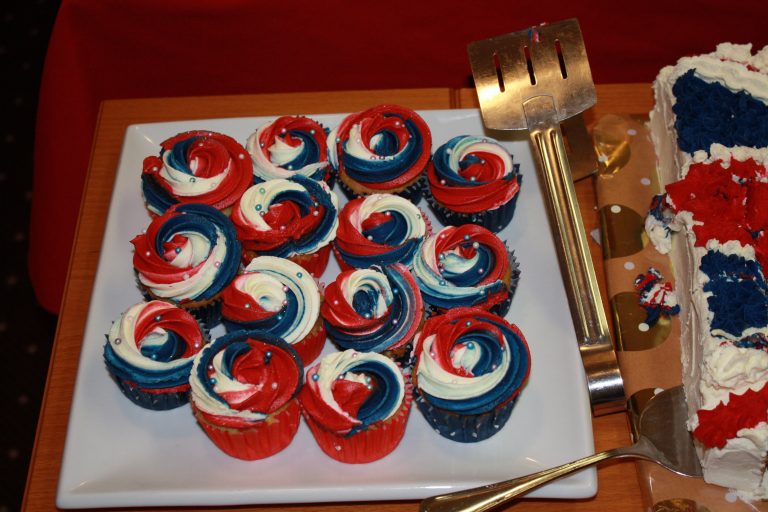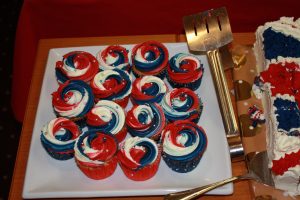 Beryl Cox, who also celebrated her birthday on the day said: "It was incredible, what a birthday! I am absolutely in awe of it all, the service, the entertainment the whole show. I would also like to thank Carole and Lynn from our Age UK Friendships Group for organising the trip."
Pat Kelly, who also attended the dinner, said: "It was absolutely superb, wonderful day, wonderful people, so friendly and the food has been amazing, I can't wait to come back again."
Lindum staff also delivered afternoon tea boxes to residents of Derek Miller Court in Lincoln who were unable to travel to the event.
Matthew Jones, Lindum Framework Manager, said: "We would like to thank the staff at the College for all their hard work in organising the Jubilee celebration and for allowing Lindum to play a small part in doing so.
"It is fantastic to see students from a wide range of vocational courses benefitting from real-life work experience whilst helping us to fulfil our social value commitments following the recent completion of local construction projects.
"Thank you to Age-UK for helping to coordinate the attendees and it was great to see local people returning to social events and enjoying the afternoon."
Students served up afternoon tea including Coronation Chicken sandwiches and Jubilee Pudding – washed down with Queen's Dubonnet Cocktails. The college band played 40s and 50s music throughout and a soloist sang a selection of songs from the same era.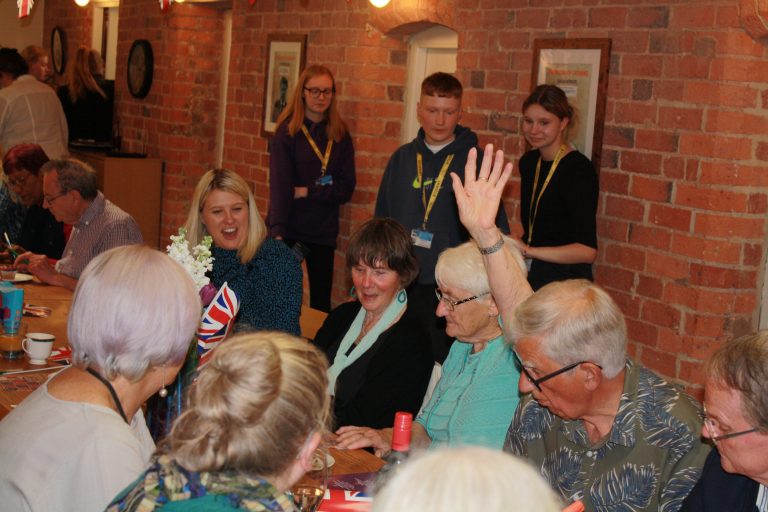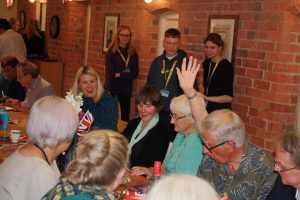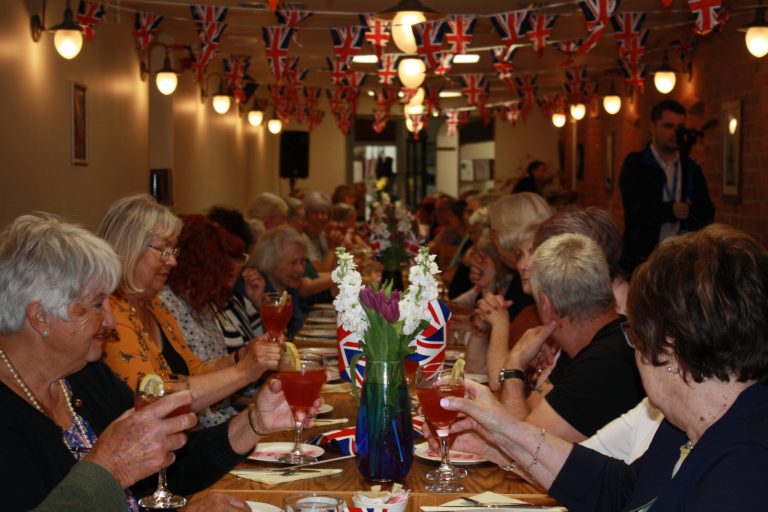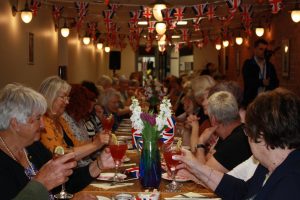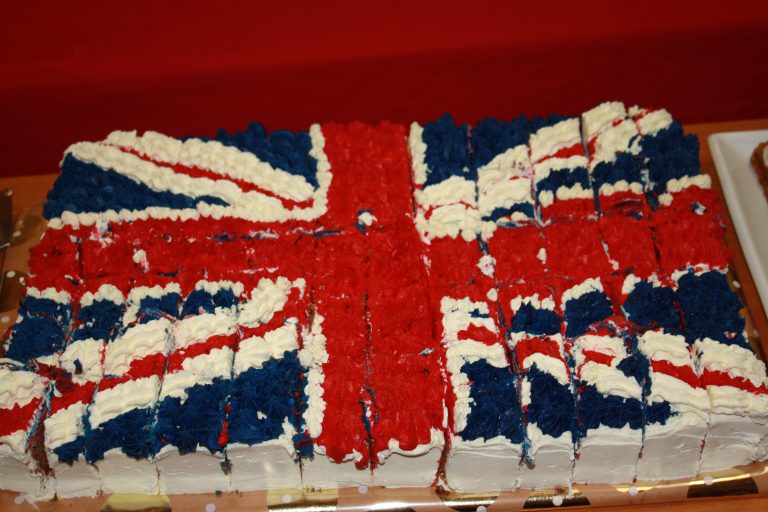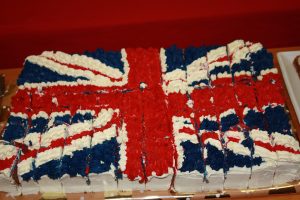 Age UK Lincoln & South Lincolnshire Fundraising and Marketing Manager Sam Waterer said: "It's great to see so many of our older community jump at the chance to celebrate the Jubilee – many of whom saw the coronation first hand.
"A huge thank you to all of the attendees and the Lindum and the College for coming together to bring such joy to the older people of Lincoln and South Lincolnshire."
Lincoln College Director of Education and Training Martin Booth said: "This was just a joyous event for our guests who seemed to be having a wonderful time. Events like this really connect our students to their community, along with giving them real life work experience and the chance to show off their amazing skills. We'd like to thank everyone who attended, but especially Lindum and Age UK who made the event possible."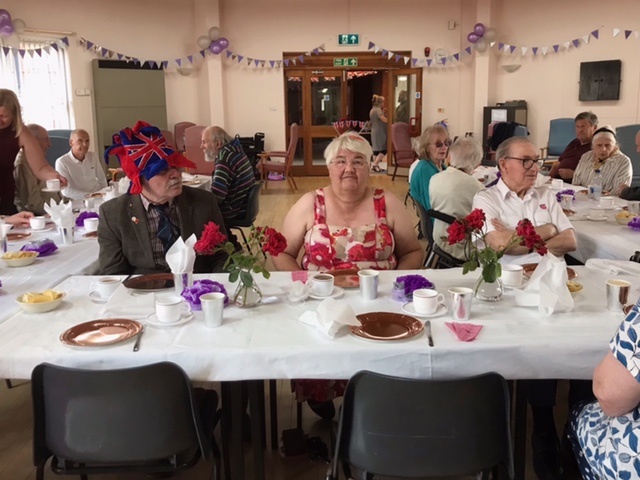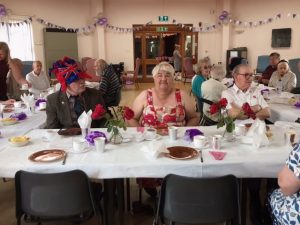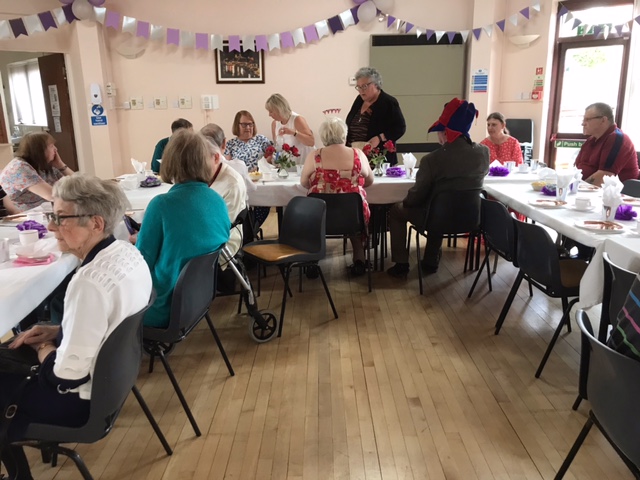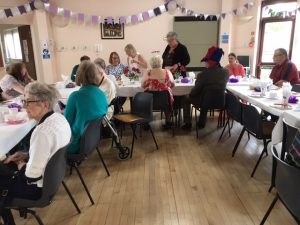 Meanwhile, Derek Miller Court's Independent Living Coordinator, Netty Toyne, added: "We would like to sincerely thank Lindum Group and Lincoln College for the kind donation of afternoon tea for our Jubilee celebration. Everyone had a marvellous time and the food was scrummy!
"We have spent weeks making bunting and decorations and your kind donation made the whole occasion perfect! We are all so very grateful."
---