The Bridge Court scheme is a great local project which will provide lots of opportunities for local people in Worksop and the NHS locally, and we look forward to working with our partners to make this a growing success.
Richard Parker OBE
| Chief Executive
Doncaster & Bassetlaw Hospitals Trust
Lindum has been appointed to build a state-of-the-art education hub to help combat a skills shortage in the Bassetlaw area of Nottinghamshire.
The former Bridge Court building in Worksop town centre will be transformed from a neglected eyesore into a modern and contemporary learning facility.
Once complete, it will offer training across a range of subjects including health and social care; digital and digital transformation; green technologies and low carbon and construction. It will create 50 jobs and support 300 learners and will be used by the NHS and local businesses.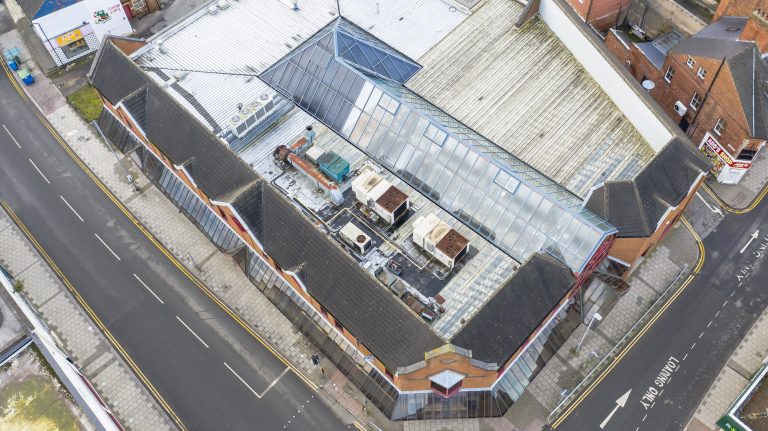 The D2N2 Local Enterprise Partnership allocated £3.5million of funding to the project from its Getting Building Fund (GBF). Bassetlaw District Council appointed Lindum to carry out the work via Pagabo's Refit & Refurbishment Framework.
Cllr Jo White, Cabinet Member for Regeneration at Bassetlaw District Council, said: "This skills and education campus will give thousands of Bassetlaw people the opportunity to elevate their ambitions and improve their future prospects.
"This project is about delivering a step change for Bassetlaw, providing wider opportunities for local people and raising aspirations and ambitions. We have created and developed strong partnerships with skills and education providers and local partners, and we all have confidence that this will be a gateway for local people to gain excellent qualifications.
"Through the Bassetlaw Skills and Employment Board and Partnership, we have already identified the skills shortages for our area so that we can meet current and future employer needs across a diverse range of sectors.
"In addition to enhancing the further education provision already on offer in Bassetlaw, the Worksop Access to Skills Hub (WASH) will create more jobs for local people, bring a derelict building back into use, add value to our town centre and support growth, bring more people into Worksop and give confidence to the many businesses that have been decimated by the Coronavirus pandemic.
"It has taken a lot of hard work from all of the partners involved to get the project to this point. It is very exciting to be moving to the next stage and seeing that hard work come to fruition."
Emma Hesbrook, Regional Relationship Manager at Pagabo, said: "Through the use of our Refit & Refurbishment Framework, Bassetlaw District Council were able to direct appoint Lindum at speed and in a compliant manner. In turn, the project benefited from the early involvement of Lindum during design development, adding significant value for the client and the project as a whole."
The RNN Group will be the main education provider, in conjunction with University of Derby, who will provide Access to Higher Education Courses and many of their learning resources.
Through the skills hub, the RNN Group will look to expand the current level of provision provided by their North Notts College campus and will offer Access to Higher Education Diplomas from Levels 4, 5 and 6.
Jason Austin, CEO and Principal from RNN Group said: "We are delighted to provide access to higher levels of education in Bassetlaw alongside our already established Further Education provision.  This is a great opportunity for the local community to have more access to the skills and training support they need."
The project also works in partnership with the Doncaster and Bassetlaw Teaching Hospitals NHS Foundation Trust and Bassetlaw Integrated Care Partnership to meet the Trust's workforce demands, providing an increase of higher skilled jobs in the medium term.
Richard Parker OBE, Doncaster & Bassetlaw Hospitals Trust Chief Executive said:
"The Bridge Court scheme is a great local project which will provide lots of opportunities for local people in Worksop and the NHS locally, and we look forward to working with our partners to make this a growing success."
Lindum contracts manager Mark Leason said work was due to begin on site on Monday, April 19th.
"The project will take about a year to finish and will involve a full internal rip out of the building and complete reroof. The first month will be mainly be demolition work and we will be installing scaffold along the entire façade of the building," he said.
"The site is in the town's centre and so we will be working in quite a tight environment. We will be managing deliveries carefully to ensure supplies arrive as we need them, rather than arriving in bulk and being stored on site.
"Once complete, the building will feature an impressive glass canopy and state of the art technology and will be a great asset to this part of town and the wider community."
Funding for the project was approved by D2N2 from their allocation of the Government's Getting Building Fund.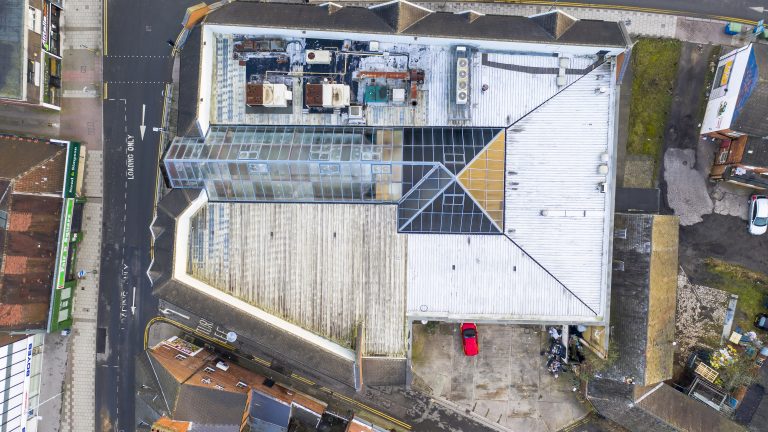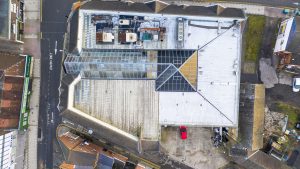 Sajeeda Rose, Chief Executive at D2N2 said: "We're delighted to see progress on the transformation of this site. Our investment, through the Getting Building Fund, will provide opportunities for people in Worksop to gain skills and training, meeting new and emerging needs within the local economy."
---