The new extension is wonderful, and exactly as we planned it. It has made such a difference to the lives of all our students
Amanda Dawson
| Executive Headteacher
Mellers Primary School
Deaf children in Nottingham now have access to specialist education in a purpose-built primary school teaching unit.
Mellers Primary School in Radford officially opened the doors to its new £451,000 building at a ribbon cutting ceremony earlier this month.
The two-storey extension, comprising two classrooms, group rooms and a new internal staircase, is home to Nottingham City's Focus Provision for Deaf Pupils.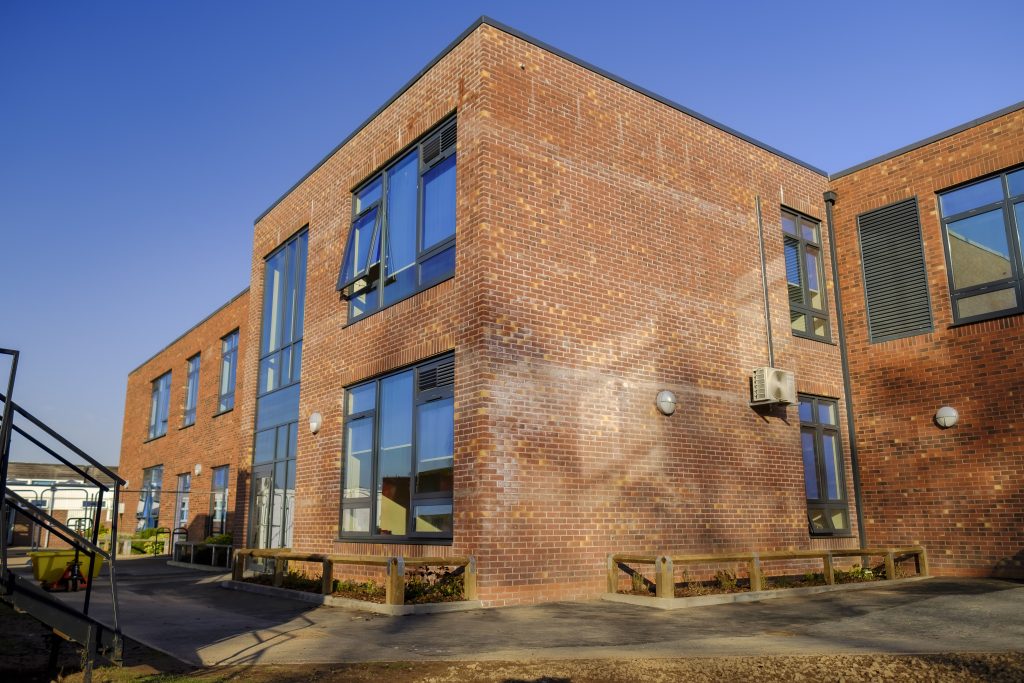 It has been designed to offer access to specialist teachers in an environment that is inclusive while also embracing pupils' unique needs.
The extension has been built by construction company Lindum Group. Its features include visual alarms (instead of just audible ones) and carpets and blinds with increased acoustic values to absorb more sound, reducing interference for the student's hearing aids, reducing distractions.
It is occupied by 13 profoundly deaf pupils, specialist teachers of the deaf, and teaching assistants and was officially opened by Lord Mayor of Nottingham, Cllr Wendy Smith.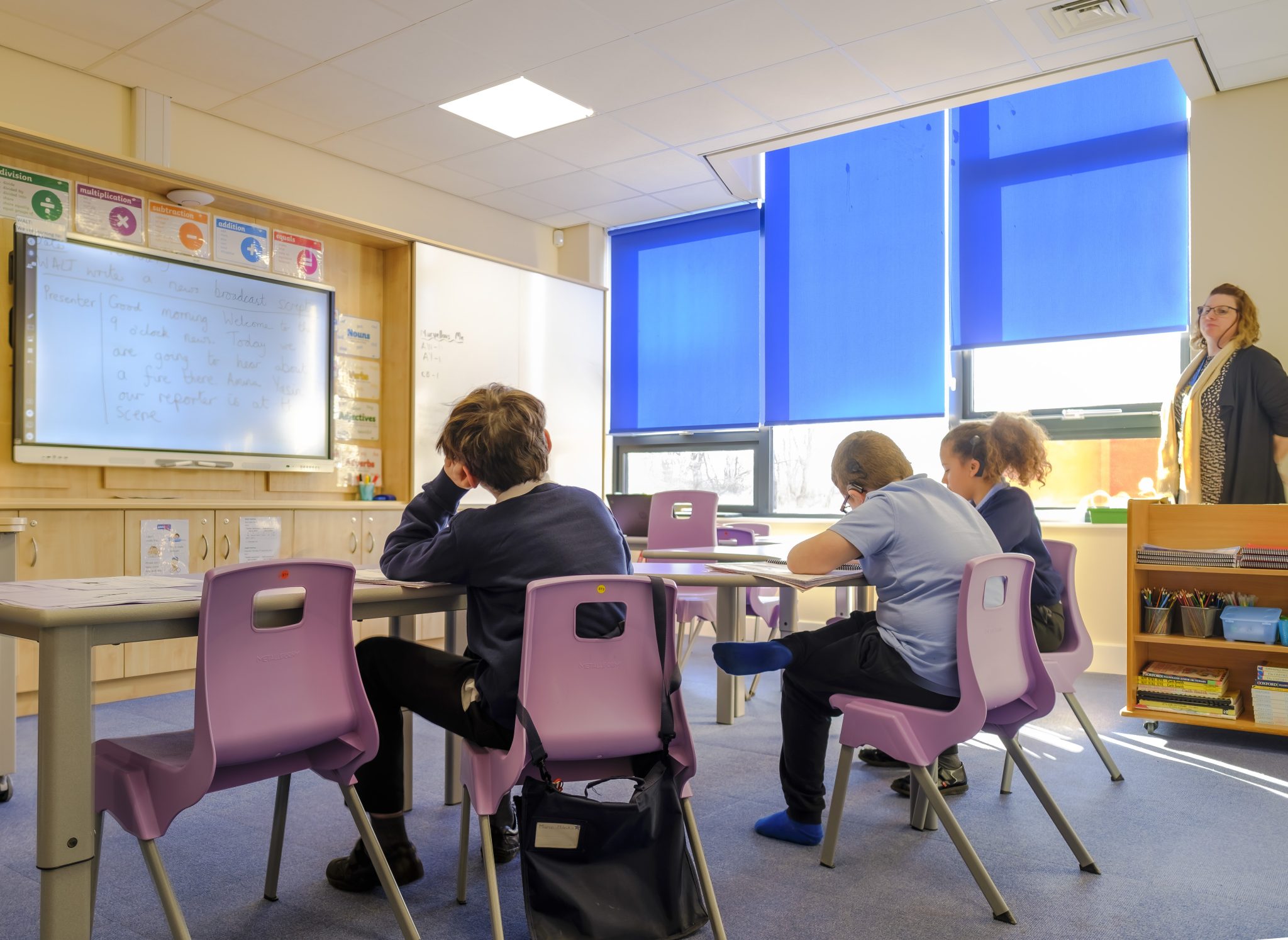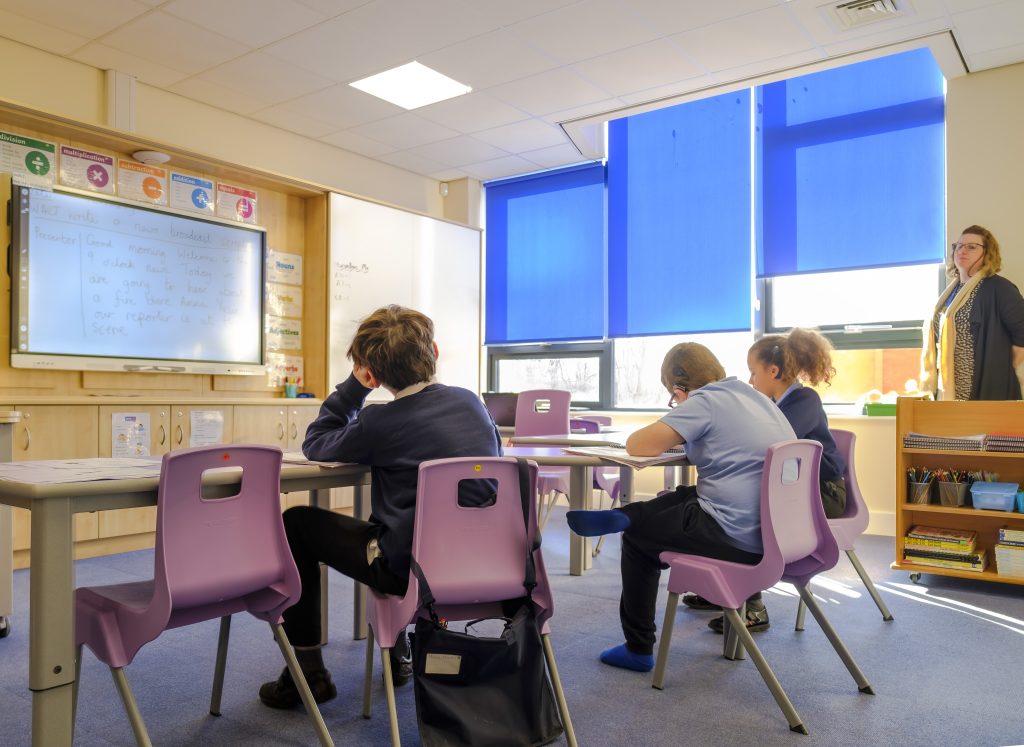 The Focus Provision is fully inclusive, with the children receiving direct instruction with British Sign Language in maths and English in the morning and then joining the rest of the school for all other subjects. The whole school is learning BSL, to allow for a fully cohesive environment for all students.
Amanda Dawson, Executive Headteacher at Mellers Primary School, said: "It is so important that we have the Focus Provision based here at Mellers so that we can make sure all children can receive the education they deserve. The new extension is wonderful, and exactly as we planned it. It has made such a difference to the lives of all our students.
"We are so grateful to Lindum and the team, particularly Site Manager Andy Atkinson, who has been a brilliant asset. As we like to say, 'he is so Mellers.' We will be sorry to see him go."
Those in attendance were invited to a school assembly, where guest speakers Lilian Greenwood, Labour MP for Nottingham South, Cllr Wendy Smith, and Oliver Wilcox, a local deaf entrepreneur and elite sportsman, spoke about their connections to the deaf community and their commitment to supporting projects, such as Mellers.
The school's student brass band and deaf choir also performed for guests as part of the assembly.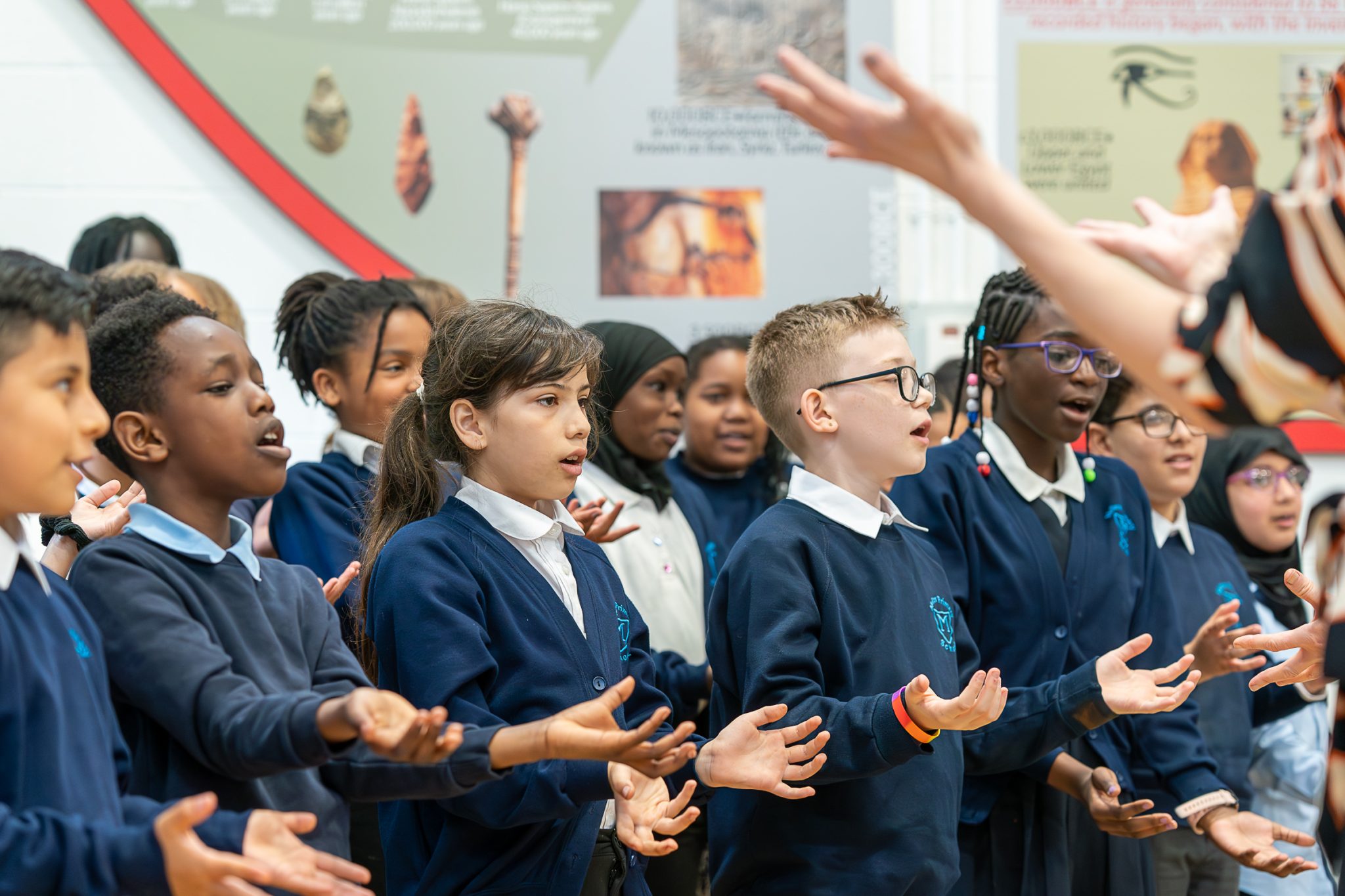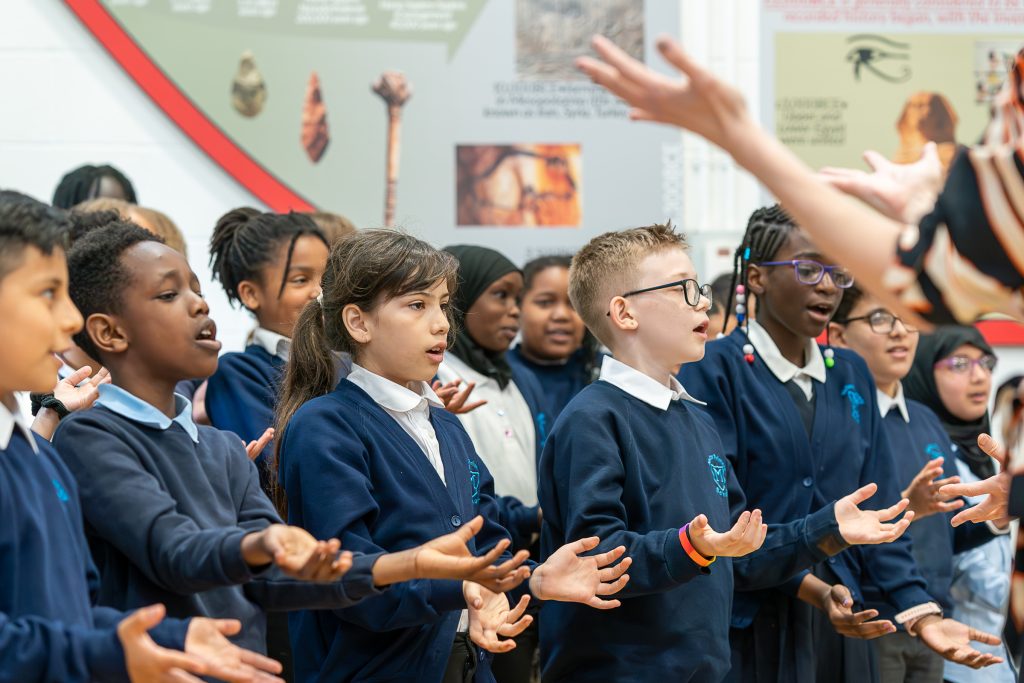 The Focus Provision has allowed Mellers to bring in specialist teachers of the deaf and BSL teaching assistants who provide BSL signed one-to-one support for all pupils, including the Y6 pupils who were being prepared for the maths SATs with a personalised curriculum.
It ensured that for the first time in eight years, two profoundly deaf pupils were able to take the Year 6 SATS. Prior to coming to Mellers, the Year 6 deaf pupils weren't working at age related levels, so weren't able to take the tests.
Edward Chambers, Lindum Group Managing Director, also at the opening ceremony, said he was very happy with the extension and the quality of finish we have been able to achieve, especially with the acoustic detailing which are important for the children using hearing aids and loops.
He said: "This has been a fantastic project and the extension looks wonderful. It is great to hear how much it has helped the school provide a much-needed specialised education provision and it is lovely to hear how well the children have been doing because of it.
"We live and work in the area in which we operate, as a local business, and whilst we take pride in all the buildings we help deliver, this one has been special with such a warm and friendly welcome by the school and the amazing students here.
"We say, 'the difference is our people' and this project is evidence of that, with our site manager, Andy, now part of the school family and told he is "so Mellers" – the greatest compliment."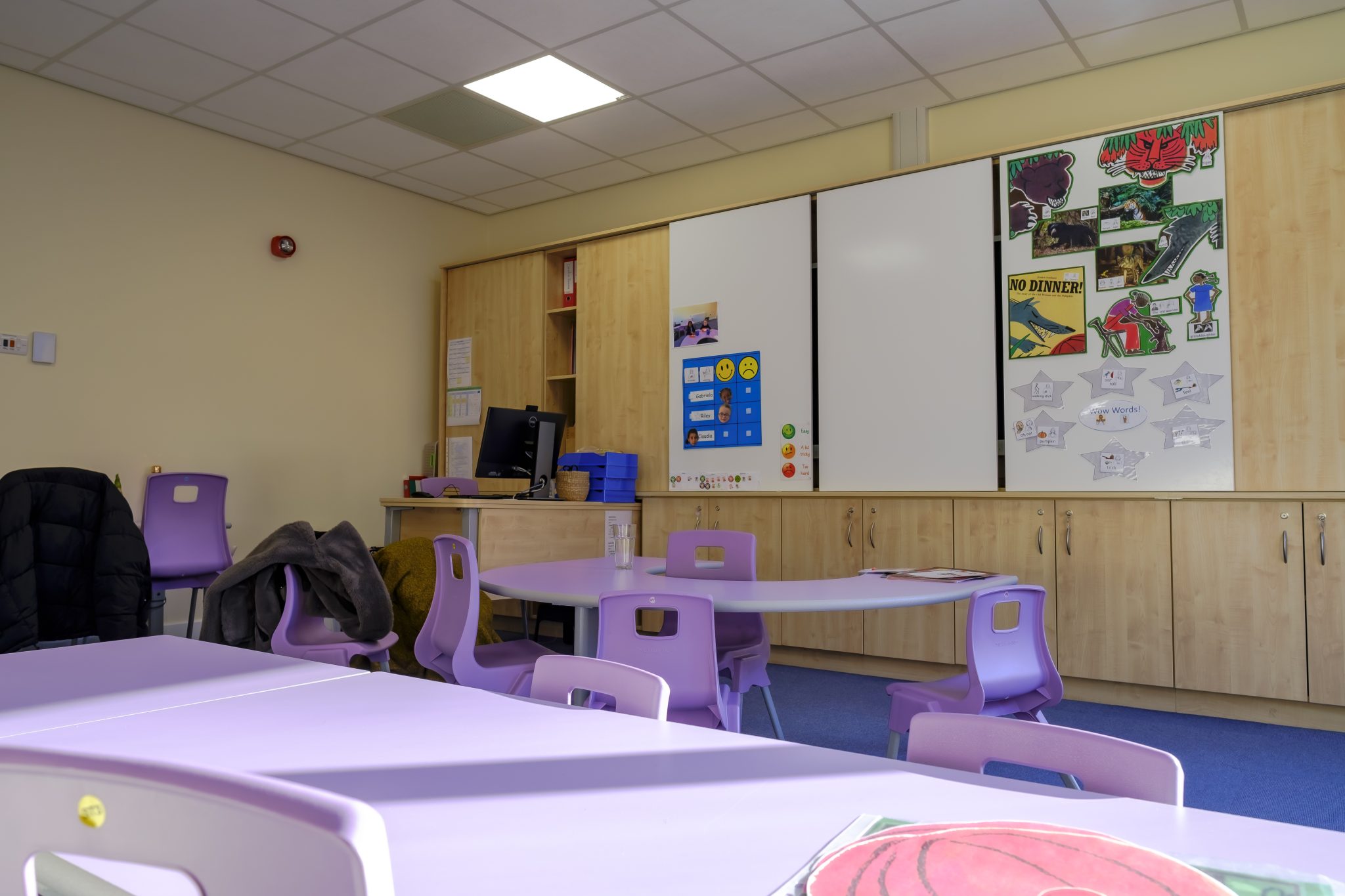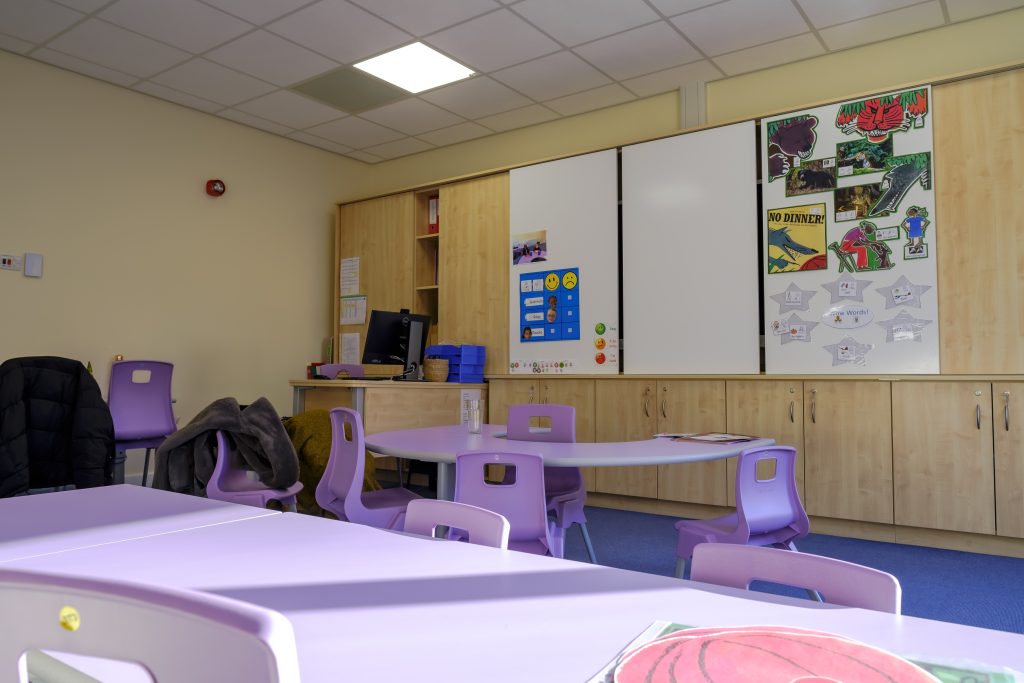 The project was procured through SCAPE's Regional Construction framework when the city's focus provision for deaf pupils was moved by Nottingham City Council from Firbeck Academy in Wollaton.
Mark Robinson, SCAPE Group Chief Executive said: "Making learning environments accessible and inclusive is essential to creating spaces that work for everyone, and the inclusion of a new wing at Meller's provides a dedicated, comfortable space that will ensure profoundly deaf students are supported and empowered.
"The level of care shown by the Lindum team to SEN provision during delivery is reflective of our shared approach to creating a world everyone deserves and this project is something everyone involved should be proud of."
---