Everyone absolutely loves it. The cats love it, the staff love it, and it is fulfilling everything we had ever hoped it would. Because everything is much more efficient, the team have more time to spend with the animals too.
Vanessa Cunningham
| Director of Care and Veterinary Services
Woodgreen Pets Charity
Lindum Group has completed work on a new £2.4m cat centre for one of the UK's leading animal charities.
The Snowden Cat Care Centre has opened at Woodgreen, in Godmanchester, Cambs, and is now home to 60 rescue cats.
It features climate-controlled pens, a veterinary treatment room, observation cameras to help staff monitor residents and even 'catios' so animals can enjoy the outdoors.
The project was completed by Lindum Peterborough and was part funded by a donation from life-long animal lover Sheila Snowden, who left £900k to the charity in her will.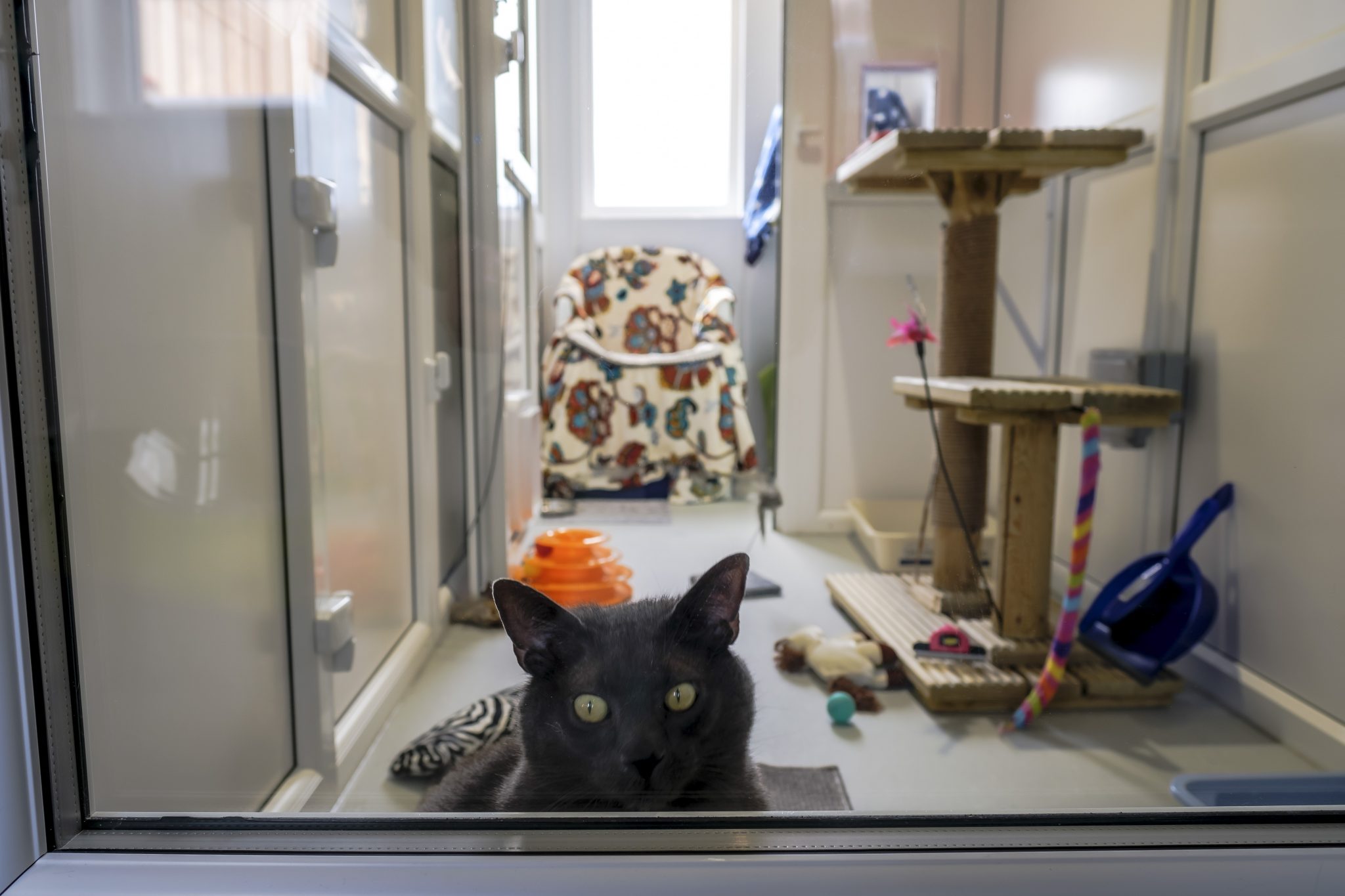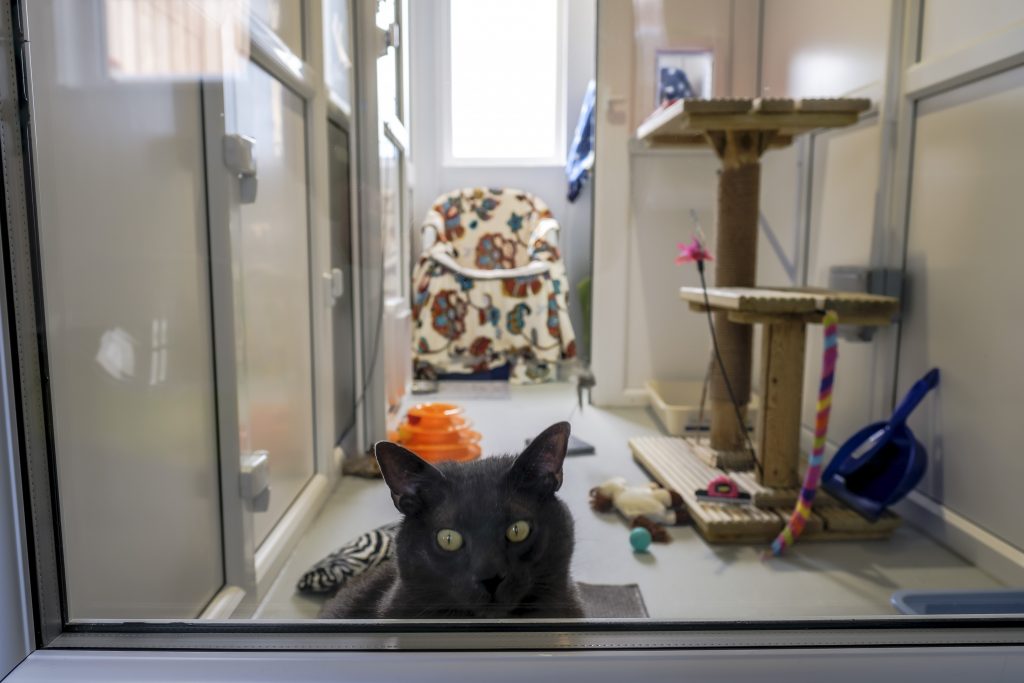 Vanessa Cunningham, Woodgreen's Director of Care and Veterinary Services said the Cat Care Centre had doubled its capacity and was helping the charity cope with an influx of animals caused by the increasing cost of living.
"The cat centre is currently full," she said. "There's been a big increase in people needing to hand their cats into our care due to lifestyle changes and the current financial pressures," she said.
"We want to provide the very best care for cats at Woodgreen. While our teams work tirelessly to make that possible, our old cattery was no longer fit for purpose and lacked the facilities required to help us meet the needs of every cat in the way we'd like to.
"By investing in a new centre, we can do so much more for our cats – especially those with complex needs.
"Everyone absolutely loves it. The cats love it, the staff love it, and it is fulfilling everything we had ever hoped it would. Because everything is much more efficient, the team have more time to spend with the animals too.
"Plus, people who are making the difficult decision to part ways with their pets are being put at ease by the quality of the new building."
Woodgreen became known across the world after it was featured in Channel 4's The Dog House, which followed the journey of people looking to adopt a rescue dog.
Its Godmanchester base is 20 miles from Lindum's offices in Newark Road, Peterborough.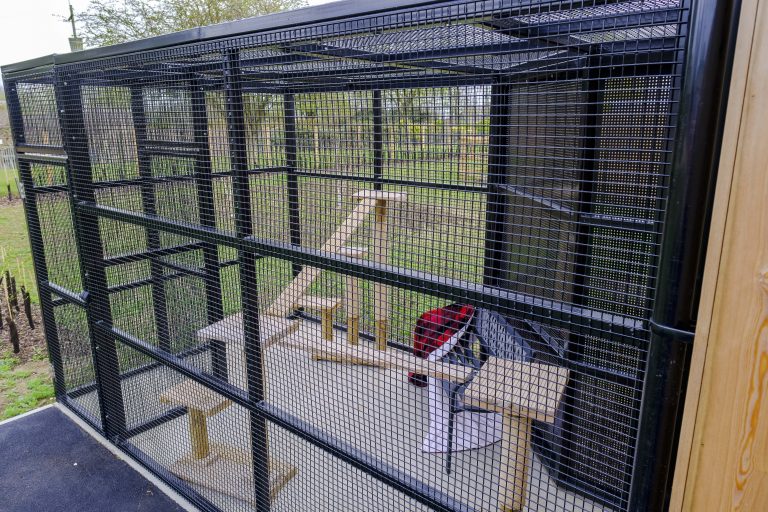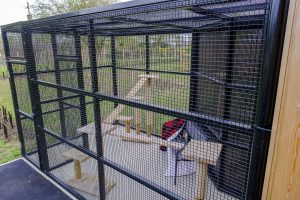 Lindum carried out the work following a two-stage tender process and project manager Richard Maryon said he loved working with the charity.
"Everyone was brilliant. They were all very friendly and very helpful. It was such a nice place to work," he said.
"We built six units, each with ten inter-linking pens in them, and an admin block for staff. We also built a great relationship with the charity and we hope we can help them out with a few other projects they have in the pipeline."
After completing the work, Lindum donated a new wooden rabbit hutch to the charity, which was specially built by its Joinery division at it its workshop in Lincolnshire.
The hutch will be used by for larger groups of rabbits and those already in families, such as mums and babies.
The main house for the rabbits is 10ft by 6ft, with an 11ft tall annex attached. The dimensions exceeded minimum size standards, so the rabbits have plenty of room to run and hop inside. Delivered in two parts, the timber rabbit hutch is made entirely of FSC sustainable wood.
The team at Lindum Joinery hadn't built a hutch before and carried out plenty of research in order to make sure it complied with welfare requirements.
Commercial manager Ryan Calvert said: "Before starting the build, the team watched an hour and forty-minute video on animal welfare and the accommodation requirements of rabbits.
"Chicken wire is unsuitable, so we used 1mm round galvanised mesh to keep up with the welfare guidelines. Toxin free stain was also used to treat the structure, so it was safe for the rabbits.
"All of the tongue and grooved panelling was made by hand, with our apprentice Georgia helping to plane the timber and put it together."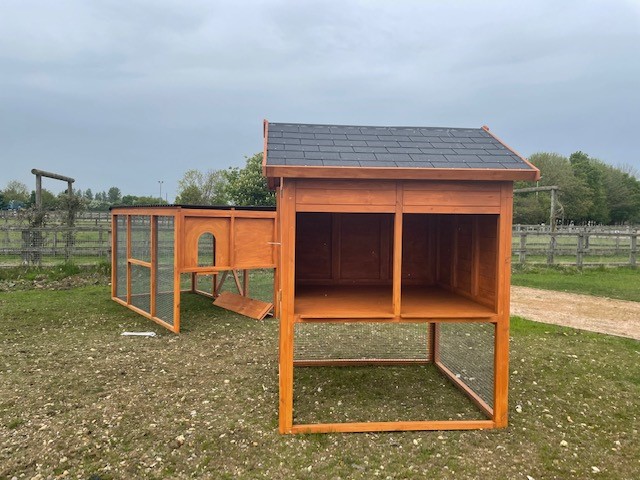 According to the People's Dispensary for Sick Animals Animal Wellbeing Report, only two percent of adults own a rabbit. Of those two percent, 48 percent of rabbits live alone, which can be detrimental to the health of the pets.
The new hutch will be essential for the charity, with increased demand from people who can no longer care for rabbits and fewer people looking to rehome them. Figures from the PAW report show that, of owners surveyed, only 19 percent rehomed their rabbits from charities like Woodgreen. This is compared to the 34 percent of owners who bought their rabbits from a pet shop.
---