The renovation of Lawress Hall is a significant development for the University, providing a superb new facility to support hybrid working practices and collaboration post-pandemic
Bevan Adams
| Project Manager
University of Lincoln
A landmark building on the outskirts of Lincoln has been transformed into a modern office space designed specifically for a 'post-pandemic' hybrid workforce.
Lawress Hall, on the University of Lincoln's 220-hectare Riseholme Park Campus, has undergone a multi-million pound renovation by Lindum Group and is now providing a dedicated, flexible new office environment for hundreds of colleagues from the University's Professional Services departments.
The building, which was originally constructed in the mid-1990s as a HMRC training centre, has been comprehensively refurbished to accommodate modern, agile working practices. It features new office furniture and ICT equipment, with extra-wide monitors and integrated docking stations, to enable staff to work from any workstation across a series of dedicated team 'home zones' which facilitate collaborative working.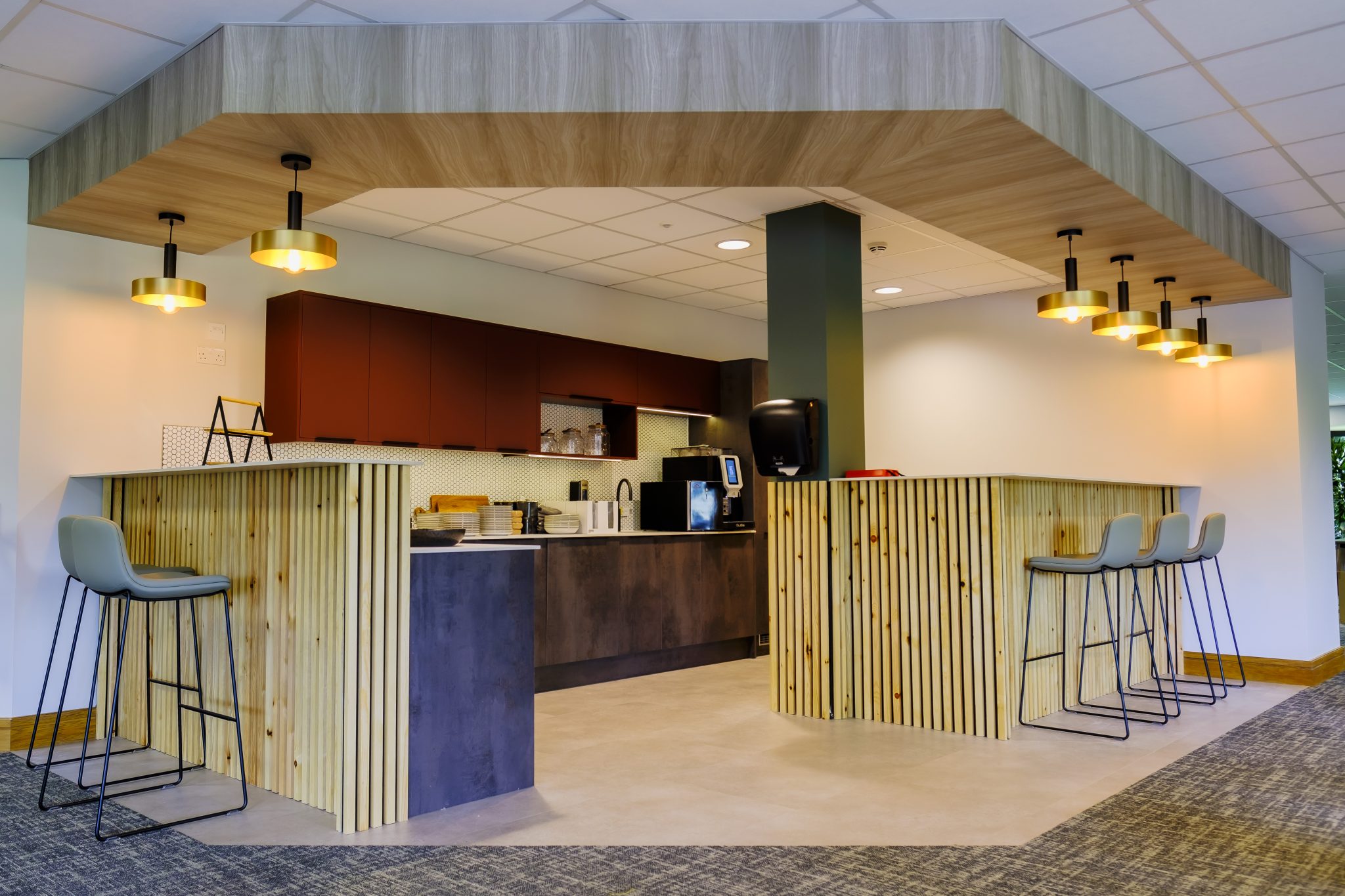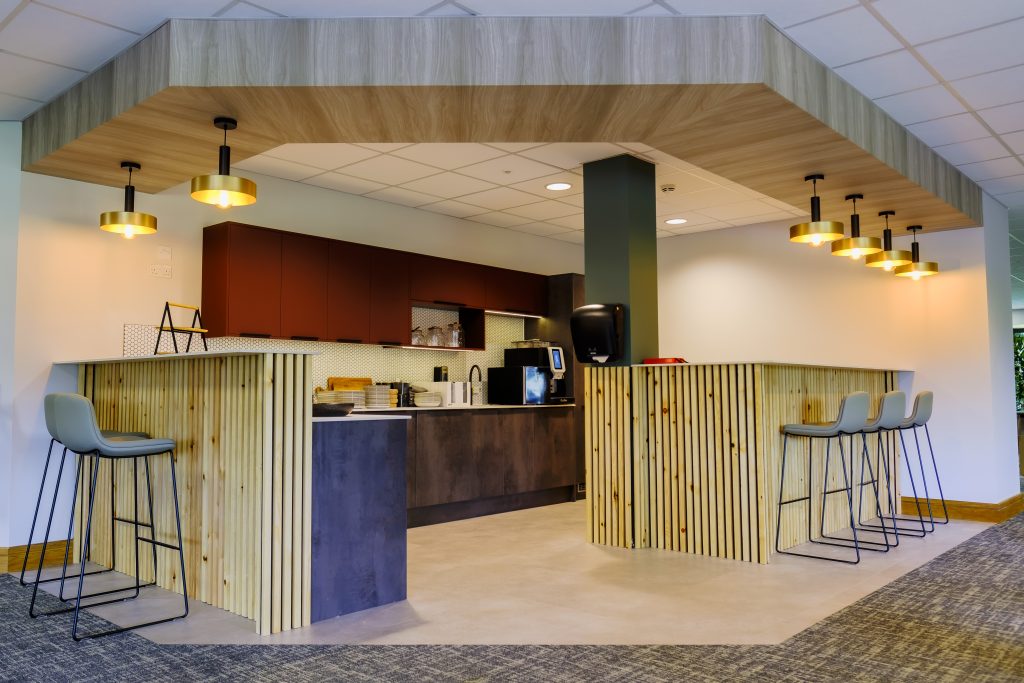 Members of the University of Lincoln project team were invited to Lawress Hall to celebrate the handover of the offices by Lindum. Bevan Adams, Project Manager for the Lawress Hall renovation in the University's Estates Department, said: "The renovation of Lawress Hall is a significant development for the University, providing a superb new facility to support hybrid working practices and collaboration post-pandemic.
"We have attempted to stay true to the original design vision in the aesthetic and finish and have engaged with colleagues to inform new ways of working. We are proud of the finished building, and grateful to Lindum Group for its support in delivering such an ambitious project on budget in such a short timeframe.
"Feedback so far has been extremely positive, with colleagues appreciating the opportunities to come together again as teams and collaborate across departments in the vast open plan floorplates and meeting areas, all set in the beautiful grounds of the Riseholme Park Campus."
Meeting rooms have been fitted with high-specification AV (audio-visual) technology for effective hybrid meetings and 'hot desk' working areas have been created for staff who split their time between Lawress Hall, the city centre Brayford Pool campus, and working from home.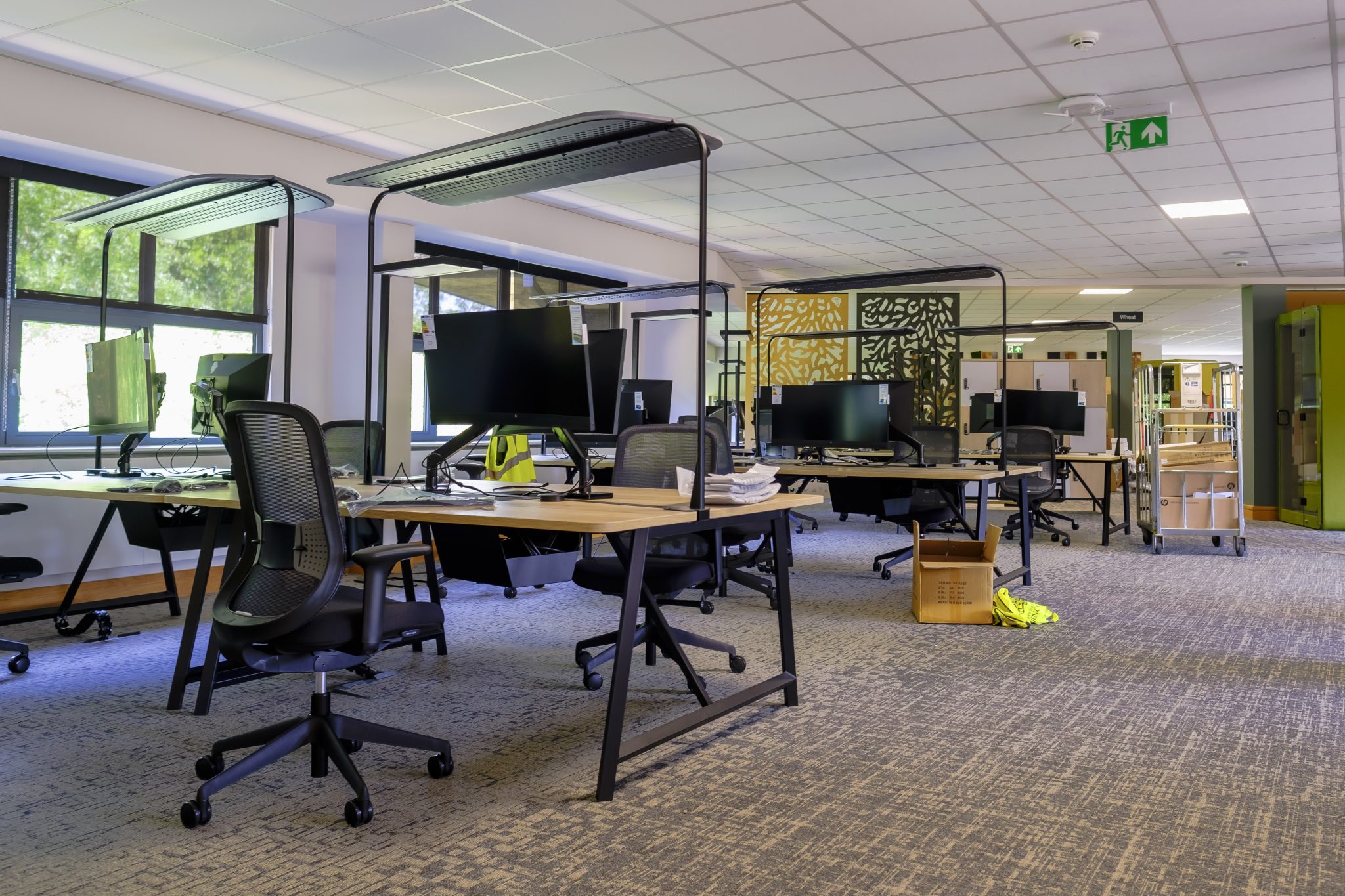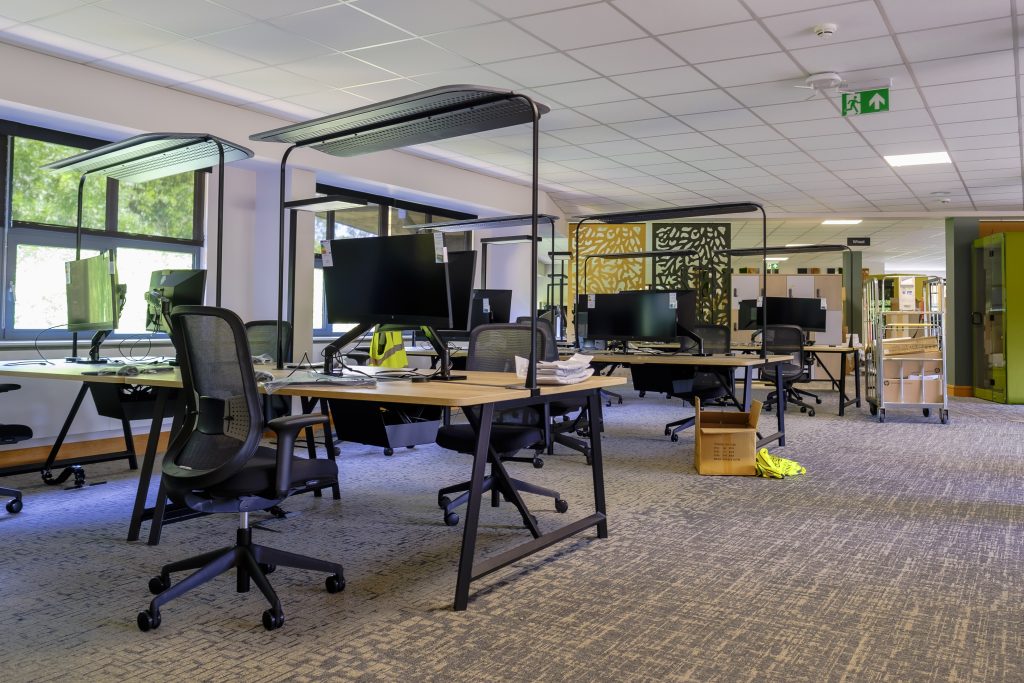 The building interior has been given a biophilic (nature-inspired) theme, and work has included the installation of 'living walls', as well as numerous and varied collaboration areas and meeting pods. It has also included a refurbishment of ceilings, lighting, and power as well as a full upgrade of the ICT infrastructure.
Ron Adamson, Lindum Construction Manager, said: "The transformation of this building has been significant. We have been able to turn what was a tired and outdated building into an exciting, modern, and vibrant space.
"The inside of the building now matches the beautiful surrounding grounds, with living walls and greenery throughout. The Riseholme Park Campus is well known for its work in the agricultural sector and so it was important to us to bring a feeling of nature to this new addition."
Lindum also completed a refurbishment of the catering facilities and recommissioned the existing on-site gym and swimming pool, which will be available for use by university staff.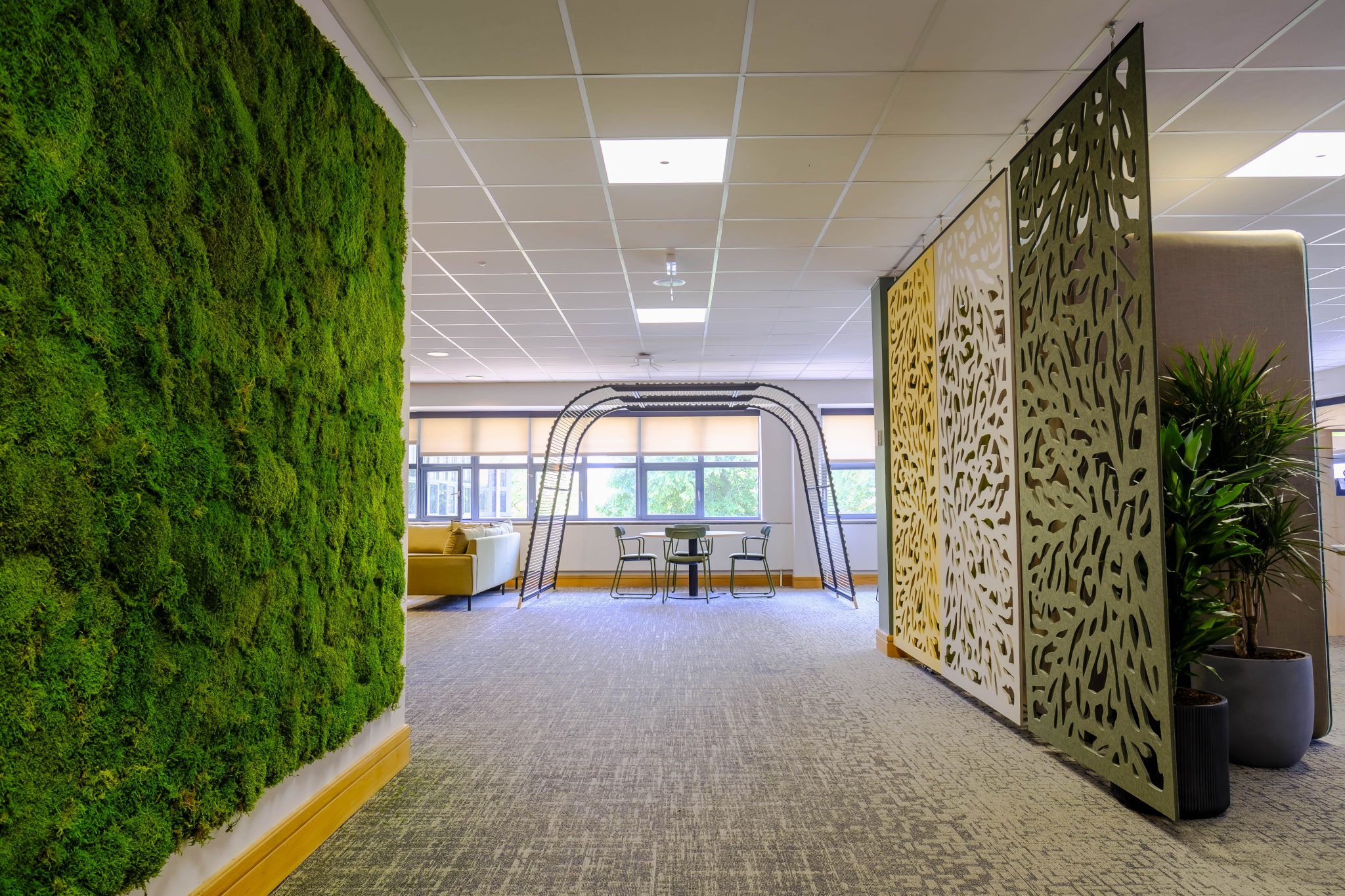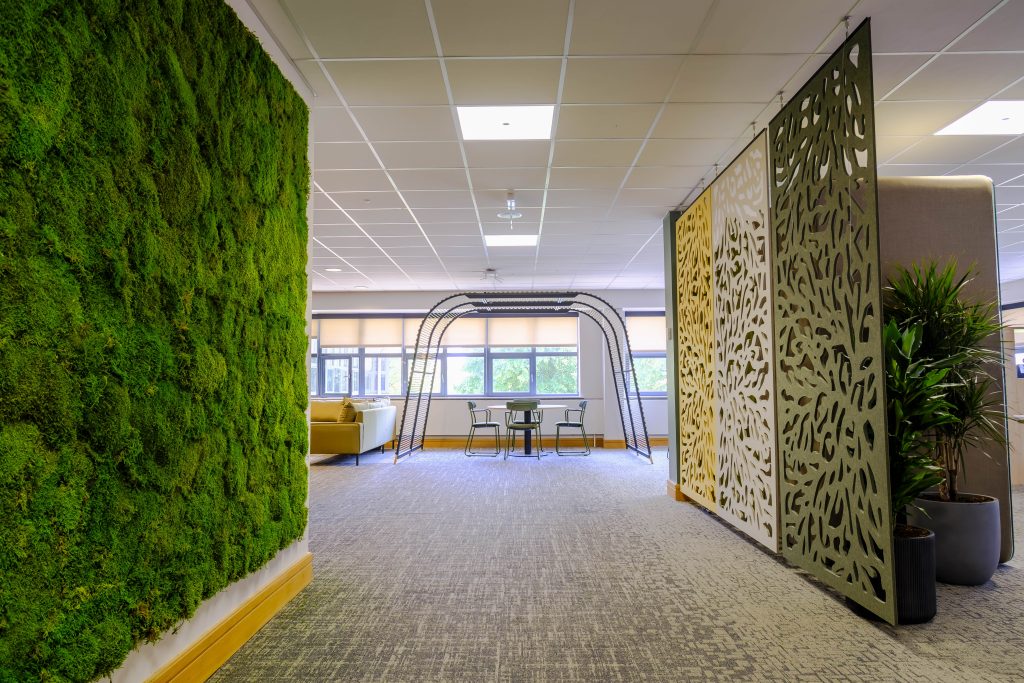 The work was procured through SCAPE's Regional Construction framework, which delivers value for money projects on time and on budget, whilst maximising local spend and community benefits.
Victoria Musgrave, SCAPE Business Development and Shareholder Account Manager, also attended the official opening. She said: "It was fantastic to see this modern, sustainable hybrid working space completed.
"We share our client's commitment to minimising the impact of construction on the environment, and this was a key consideration in the design. From energy efficient lighting to maximising green space, this project has enabled the university to upgrade and futureproof their existing facilities, whilst supporting the health and wellbeing of its students, staff, and visitors."
Lawress Hall, which sits on the edge of the University's Riseholme Park Campus, a few miles north of the Brayford Pool Campus, becomes the largest building in the University's estate. Lindum Group started work on site in November 2022 and handed over in June 2023.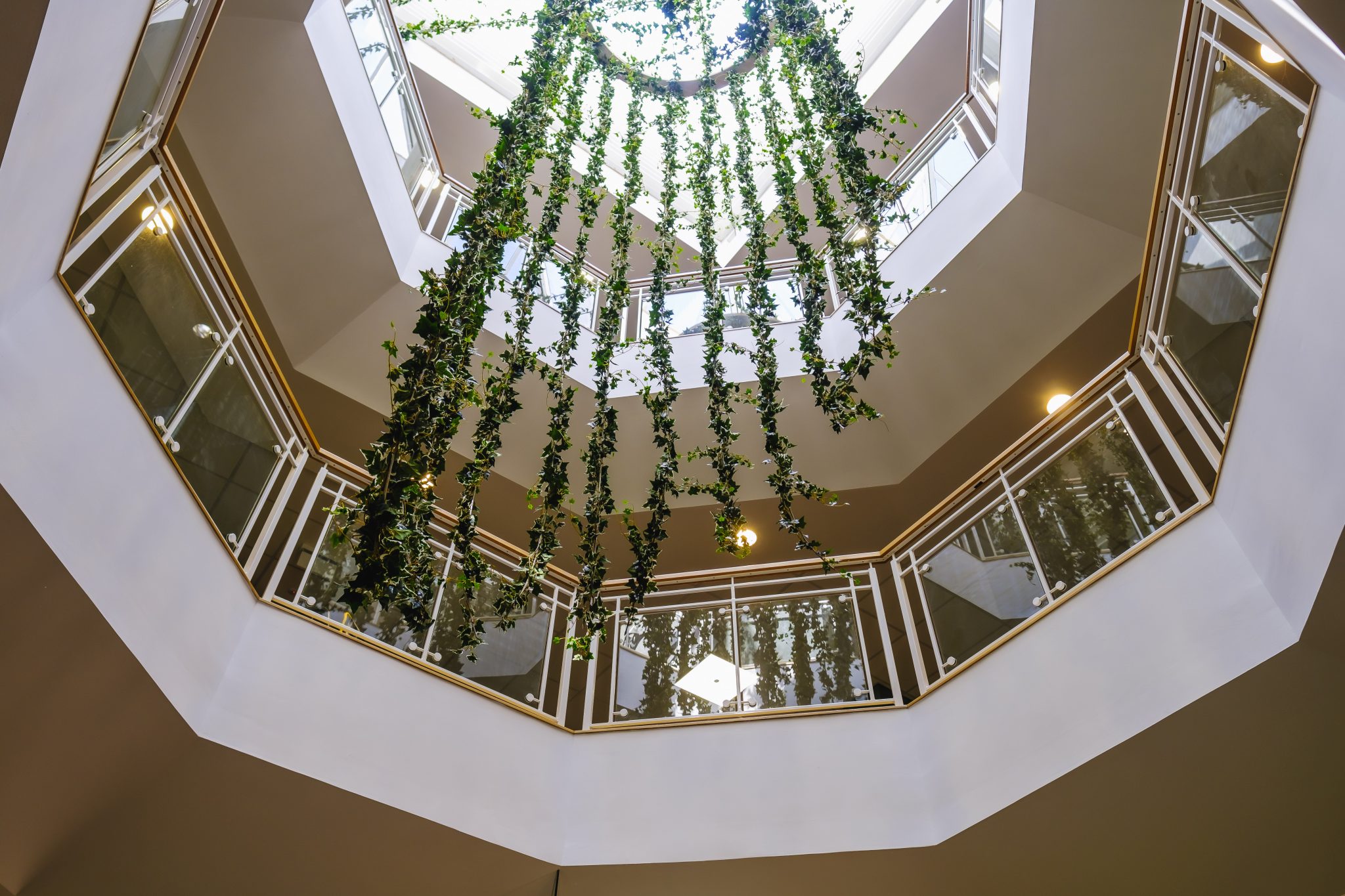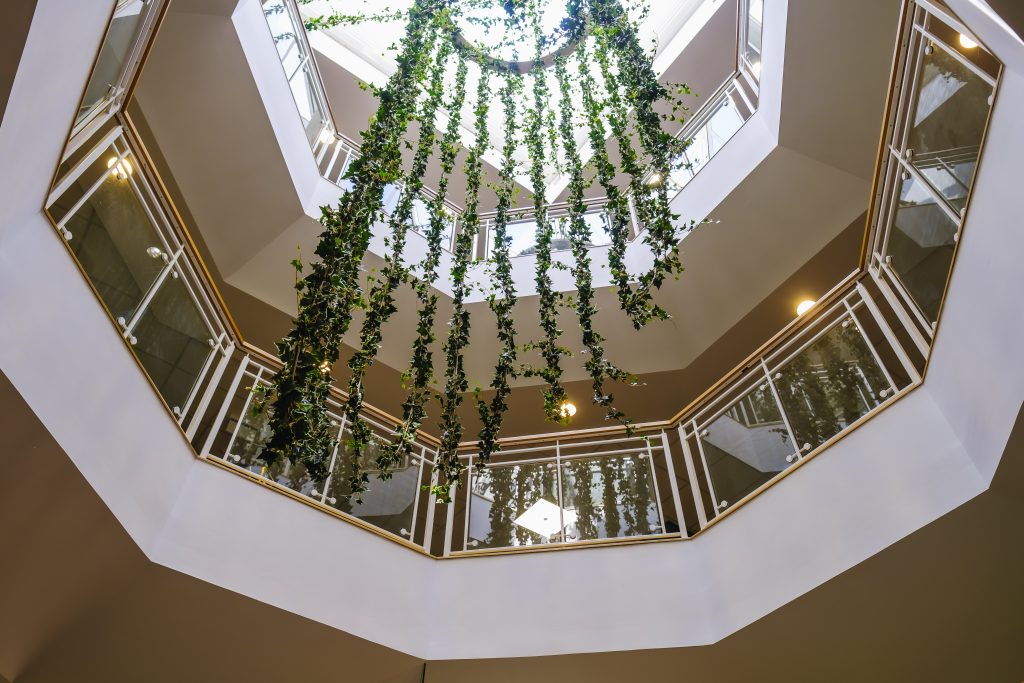 Other new features of the office space include new energy efficient LED lights, upgraded Wi-Fi systems, new fire alarms, and upgraded toilet facilities. A new multi-faith area was also created as part of the works. A free staff and student shuttlebus connects the Brayford and Riseholme campuses and there are facilities for cyclists, as well as a large car park and EV charging points.
The University's Risehome Park Campus is already home to the Lincoln Institute for Agri-food Technology, a specialist research institute of the university.
---