We are delighted to be working closely with our partner Lindum and accelerating this important project for Ashfield District Council through our Regional Construction framework. I look forward to seeing the benefits it will bring to the local community
Mark Robinson
| group chief executive
SCAPE
Work to build a new boat house and restaurant space at Kings Mill Reservoir in Nottinghamshire will begin next week.
Lincoln-based construction company Lindum Group will start work on the scheme on behalf of Ashfield District Council on Monday (July 3rd.)
Construction will begin with the creation of a new car park and will include the demolition of an old boat house, before a new two-storey structure is built.
The finished building will provide modern, accessible changing and storage facilities for water sports on the ground floor, with a restaurant and function space on the first floor.
The project is one of 17 in the district being funded by £62.6m of Towns Funding and will complement the expansion of the neighbouring The Mill Adventure Base.
Lindum Construction Manager Mark Robertson said the entire project would take around a year to complete.
"We are looking forward to getting started on this project, which will result in a superb leisure attraction for local people. The restaurant will be in a fantastic location with views of the water," he said.
"We have a strong pipeline of local subcontractors who will be working on this scheme with us so the council's investment will continue to circulate within the economy.
"It is good to be working with Ashfield District Council again. Lindum has a delivered several housing schemes for the authority over the past three years and we've developed a strong relationship, based on openness, trust and successful delivery of projects."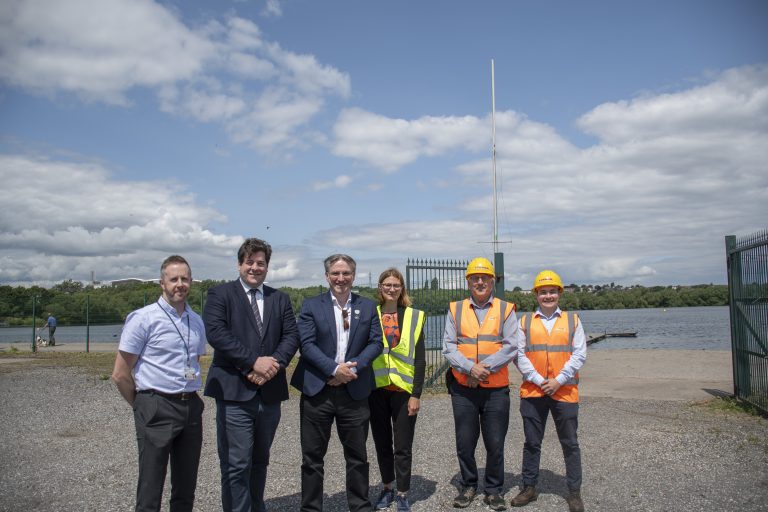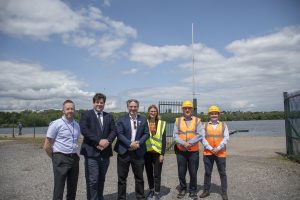 Ashfield District Council awarded the contract to Lindum using the Scape Regional Construction framework.
Mark Robinson, group chief executive at SCAPE said: "The new boathouse and restaurant space at Kings Mill Reservoir will provide a fantastic facility for the local people alongside the neighbouring The Mill Adventure Base where work is currently being delivered through our joint venture organisation, Arc Partnership.
"We are delighted to be working closely with our partner Lindum and accelerating this important project for Ashfield District Council through our Regional Construction framework. I look forward to seeing the benefits it will bring to the local community."
Once finished, the scheme will support activities including sailing, paddleboarding, kayaking, and open water swimming at the reservoir.
Cllr Samantha Deakin, Executive Lead for Parks and Environmental Services said: "The plans for Kings Mill Reservoir are extremely exciting.
"We can't wait to be able to open the offer of a variety of great new activities to visitors. The location of the new restaurant offering will be a fantastic addition to the reservoir and will bring in even more visitors to Ashfield.
"I want to reassure residents that the demolition and construction phases of this project will be done sensitively to ensure none of the resident wildlife will be disturbed."
Cllr Matthew Relf, Executive Lead for Growth, Regeneration and Local Planning added: "This is another positive step for our plans to make Mill Waters one of the top tourist destinations in the East Midlands.
"We want to hear from clubs or individuals, who are keen to get involved in developing and running water sports activities at the reservoir. Please get in touch with the team if you are interested."
Newark-based Influence Landscape Planning and Design is the landscape architect on the project. As part of the planning application, Influence provided visual appraisal and comprehensive landscape design to complement the new building.
Kathryn Dunk, principal landscape architect at Influence, said: "Kings Mill Reservoir is a special place where nature and visitors flock. It's a place for being close to nature, enjoying the surroundings and experiencing the myriad of water sports on offer.
"I'm really pleased that progress is being made to create the new leisure building which will sit alongside the water sports facilities and provide a place to dine and relax. Naturally landscape plays a key part here and we have created designs that responds to the specific character of the reserve, with a naturalistic planting palette of grasses and wildflowers and native Downy Birch trees reaching across the site to the water's edge."
As well as the structural design of the new building, Nottingham-based BSP Consulting's role includes drainage design, featuring permeable car parking based on sustainable drainage systems (SuDS).
BSP Consulting director, Tony Goddard, said: "Given the sensitive water environment of the reservoir, we were keen to provide a sustainable drainage system which improves water quality, controls the flow of water into the reservoir and minimises pollution."
---