I am absolutely delighted with the progress that has been made despite nearly a year of national restrictions.
Councillor David Lloyd
| Leader
Newark and Sherwood District Council
Lindum is in the final stages of constructing a new hotel complex in Newark, with completion only several weeks away.
The three floor, 66-bedroom Travelodge is due to open in March at the site of the former Robin Hood Hotel, generating up to 70 new jobs and accompanied by three ground floor retail units to support further regeneration over coming years.
Exterior building work is complete and final stages of the development are well underway including room decoration and cosmetic finishing touches to the interior.
The Grade II listed structure and façade were carefully retained during construction, with any repairs undertaken to the original structure.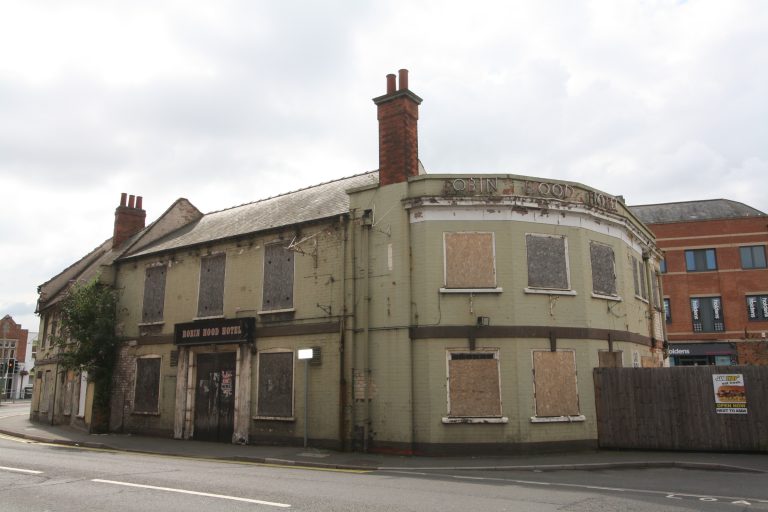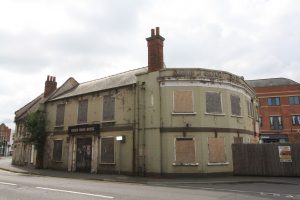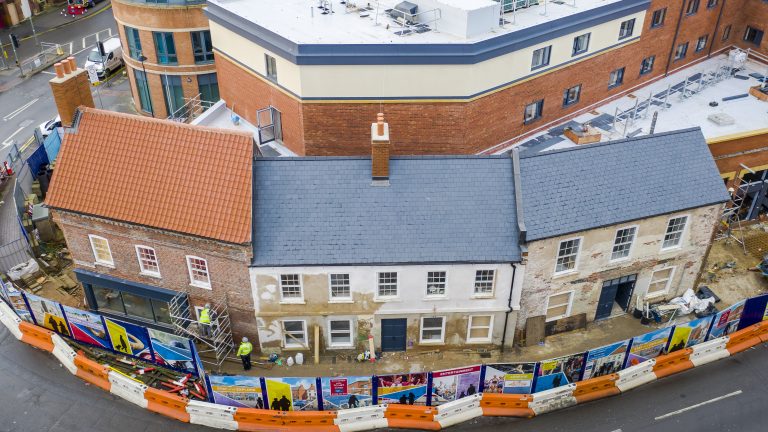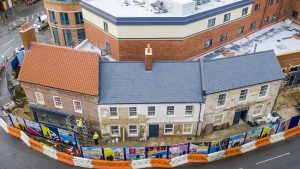 Councillor David Lloyd, Leader of Newark and Sherwood District Council, said: "I am absolutely delighted with the progress that has been made despite nearly a year of national restrictions. These are really exciting times and the new hotel will further enhance Newark as a tourist destination with huge potential to drive investment into area.
"We promised that we would work to bring an end to this long-standing and complex blight on the town and I am thrilled that it is almost complete. This development is a major element of the Council's town centre interventions and developments including the previously empty Royal Exchange/Buttermarket and the former M&S building on Stodman Street. We want to create further confidence in the town, increase and improve its profile to act as a catalyst for further investment in facilities, services and new developments for the local community".
Lindum contracts manager Craig Houston said: "Most of the scaffolding is down now and the building is looking good. We still have some paving works to complete around the outside and so the hoarding will come down once that is completed."
"We are now in the final stages of decoration and snagging and preparing the building for handover to our client in the coming weeks. Travelodge is due to take possession of the building in March. The chain will add finishing touches ahead of opening to the public. Likewise, the shop units will be completed once tenants are secured."
The District Council is now looking to secure three long-term tenants in the ground floor commercial units for occupation from mid-March onwards.
The units total 900 square metres and are suitable for a variety of uses to further enhance the area.
Newark and Sherwood District Council's long-term approach is to provide a range of new uses within the town, including additional food and beverage providers, retail outlets and events, visitor attractions, as well as extra overnight accommodation, enhanced educational prospects and an improved residential offer in the town centre.
In July 2020, Newark was also one of the first to submit its bid for the Government's multi-million pound Town Fund. With funding expected to be announced in the coming weeks, its Town Investment Plan identified a number of priority projects, spanning the next 30 years, with a focus on further regenerating the town centre, boosting businesses and improving infrastructure.
---