We thank our partners at Harborough District Council and Lindum Group for their hard work and look forward to working in partnership again in the future to deliver more beautiful homes and places for many more people to live in
Elizabeth Froude
| Group Chief Executive
Platform Housing Group
A new housing development in Market Harborough has been officially opened, honouring the local war veterans it was named after.
The 25 homes on Sturgis Road are now fully occupied by customers of Platform Housing Group, which invited residents and local dignitaries to mark the completion with a tour and short ceremony.
The road was named after two brothers, Ben and Samuel, from Great Bowden who were called up to fight in the First World War, sadly both losing their lives in the conflict in 1918. Their great niece Di Evans was invited to accept a specially commissioned plaque marking their lives that will be added to the road sign.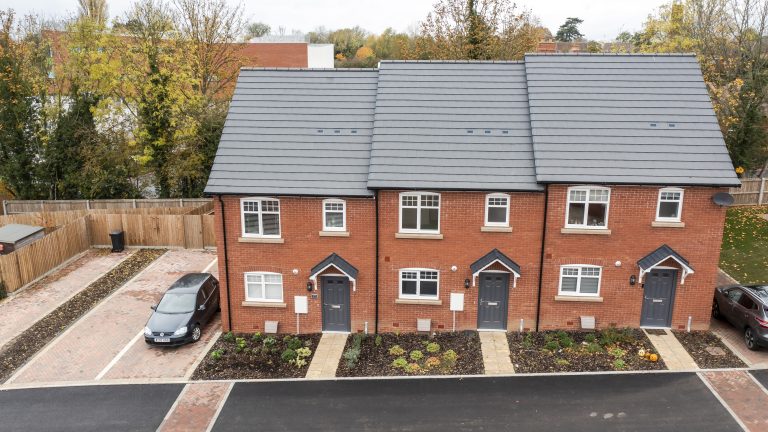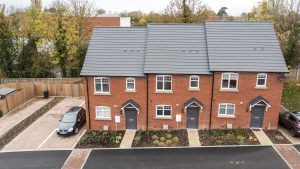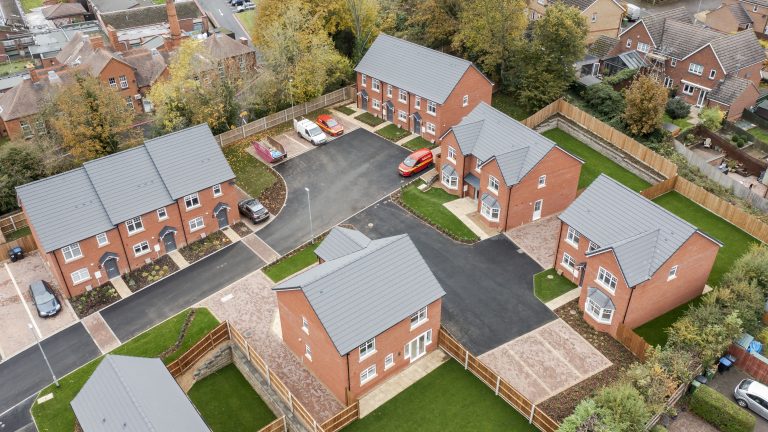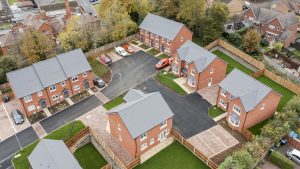 Di said, "We nominated Sam and Ben for the road naming as a local family who have been part of the area for many years and we're absolutely delighted that the Sturgis name was chosen and will live on at this superb development. It makes us feel very proud every time we pass the road."
As part of the day, residents Natalie and Dan Irvine invited visitors in to see their five-bedroom home which was adapted by construction contractor Lindum Group for their family to help with mobility issues.
Dan and Natalie, who moved in at the end of last year said:" We previously lived on a busy road in a much smaller house which had become unsuitable for our family situation so to have the opportunity to live here has been brilliant; Platform helped us with aids and adaptations fitted throughout the house from grab rails to seat aids. The space and layout has benefited all the family and given us peace of mind for the future."
Lindum Peterborough MD Darren King was also there to see the finished development and said: "We are delighted to be handing over these high-quality new homes to our client, Platform Housing Group. We wish all the new occupiers well in the new homes, particularly Natalie and Dan whose property we modified free of charge after our contracts manager Colin Knight heard about their specific mobility challenges."
"The project has been completed through a tough time, with national challenges faced by Covid and material shortages and local challenges including differing ground levels on the site. The end result is lovely, though and the regeneration of this area makes a huge difference to the neighbourhood"
The site represents almost three years of hard work from the housing group and Harborough District Council including the successful relocation of residents from the old buildings plus liaising with local people to find land and space to create the stunning new builds.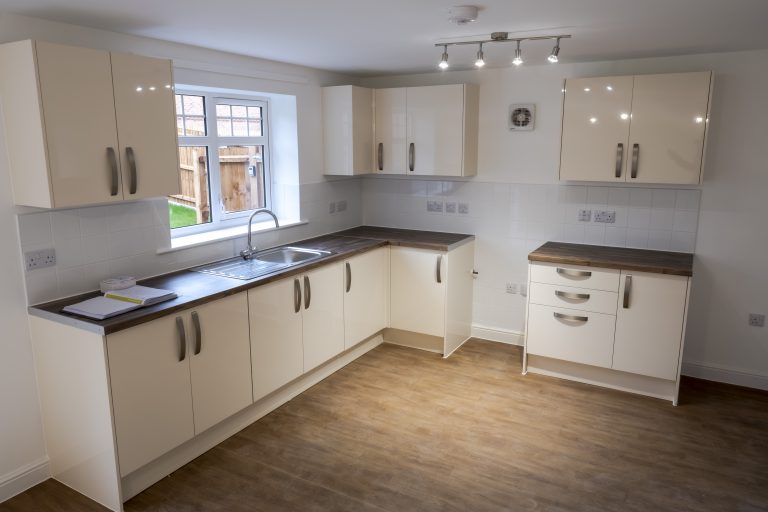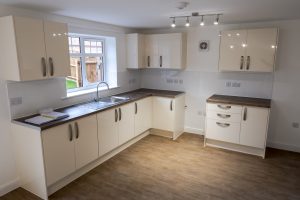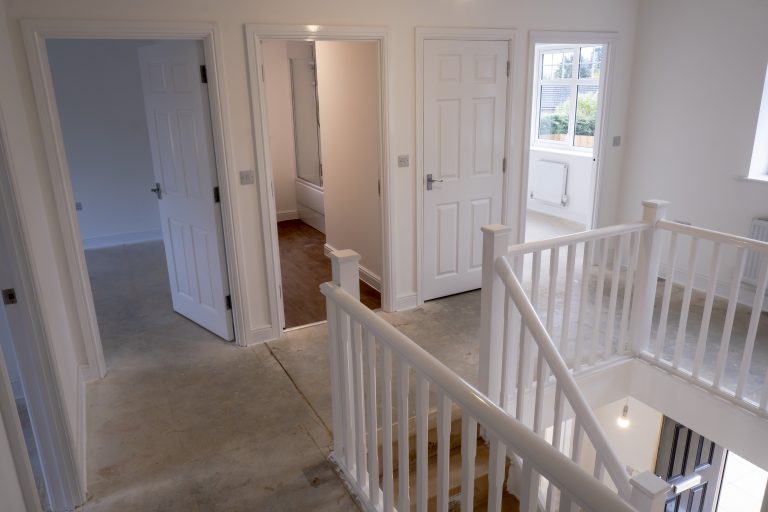 Chairman of the Council, Cllr Stephen Bilbie attended the event to give a speech to the gathered party, whilst Cllr Simon Whelband, Harborough District Council's Cabinet lead for housing said: "I was lucky to meet some of the families who have moved into the new houses, and talk to them about what it means to find a home within their means, many of whom have been able to stay living close to family. It is extra special too, and a fitting tribute, that the development has been named after two local war heroes, and I was delighted to meet their great niece who attended the opening."
Elizabeth Froude, Group Chief Executive of Platform Housing Group said 'Today was about seeing the families whose lives we've been able to improve through offering affordable housing options like the ones on display here. We thank our partners at Harborough District Council and Lindum Group for their hard work and look forward to working in partnership again in the future to deliver more beautiful homes and places for many more people to live in.'
---