This work marks an exciting chapter in the ongoing redevelopment of the Cornhill Quarter
Cllr Ric Metcalfe
| Leader
City of Lincoln Council
Lindum will begin work to update paving and install new seating in Lincoln's Cornhill Square next week.
The work is part of the City Centre Vibrancy Programme and follows demolition of the old tourist information kiosk, which faced High Street.
It comes after City of Lincoln Council was allocated £1 million of Town Deal Accelerated Funding.
The scheme will involve upgrading the paving, street furniture and drainage to the quality standard of the recently refurbished Cornhill Pavement immediately to the east.
It will also improve connectivity between the Transport Hub, regenerated Cornhill Quarter and the High Street.
Work is expected to be completed by summer 2021.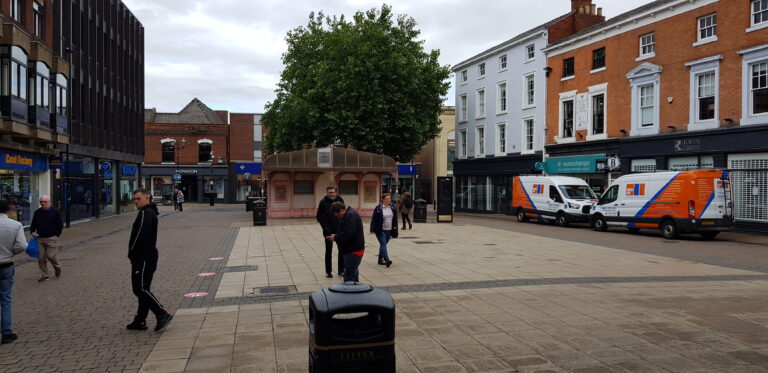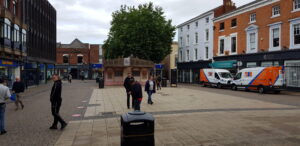 How the square previously looked
Maria Clayton, Capital Projects Manager for the City of Lincoln Council's said: "Upgrading the space will provide a flexible, high quality environment which can be fully utilised for events, performances, outdoor trading, markets and pavement cafés as well as provide an attractive place to sit and dwell."
Throughout construction works, the council's main contractor, Lindum Construction will ensure that vehicular and pedestrian access around Cornhill Square will be maintained at all times for local businesses and the public.
Cllr Ric Metcalfe, Leader at City of Lincoln Council said: "This work marks an exciting chapter in the ongoing redevelopment of the Cornhill Quarter, sparked by the development of the Lincoln Transport Hub and the Cornhill Redevelopment Project led by Lincolnshire Co-operative.
"This is good news for the city and I look forward to seeing works progress in this highly popular area."
Lindum contracts manager Mark Leason will be managing the project.
He said: "For the last few years we've been working with Lincolnshire Co-op to regenerate the Corn Exchange and Sincil Street. We are delighted to now be working with the council to update the public realm, which forms a gateway from the High Street to the Cornhill Quarter.
"Once complete, this project will refresh the area and will blend in with the walkways through to Exchange Square. Pedestrian access to all shops will be maintained throughout, although traffic will be unable to access the area while the work is in process."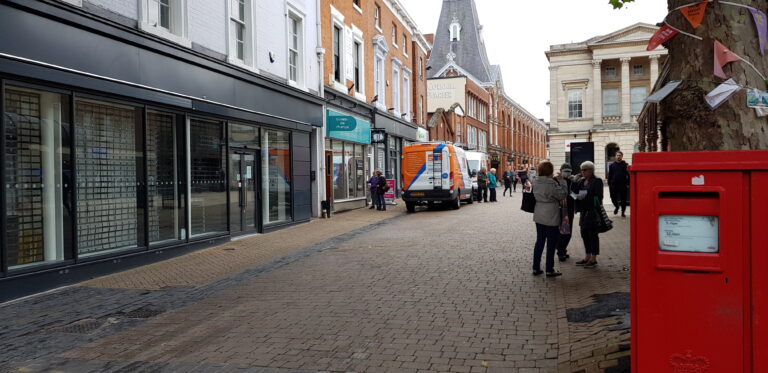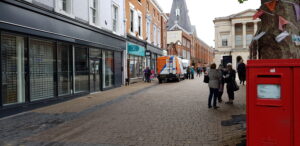 How the square previously looked
---