The area is much improved and now compliments and connects better with the high quality standard of the Sincil Street/Cornhill quarter
Councillor Neil Murray
| Portfolio Holder for Economic Growth
City of Lincoln Council
Work to improve public space in Lincoln Cornhill is now complete following the official re-opening of the area.
City of Lincoln Council staff, along with the Mayor of Lincoln, Cllr Jackie Kirk and representatives from Lindum gathered on August 5th to officially re-open the area.
The Cornhill Phase Two works, which began in January 2021 and were funded through the government's Towns Deal Fund, form part of the City Centre Vibrancy Programme and follow the completion of Phase One, which included the demolition of the former tourist information kiosk.
These works have significantly upgraded the existing paving, street furniture and associated drainage works, and this site now matches the quality of the area previously completed in the refurbished Cornhill Quarter.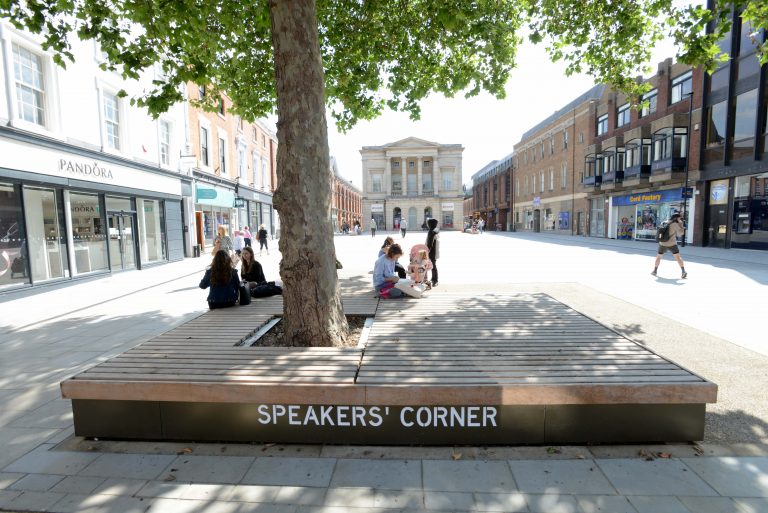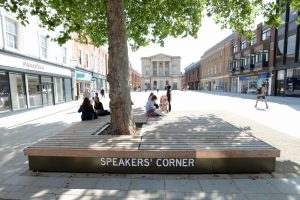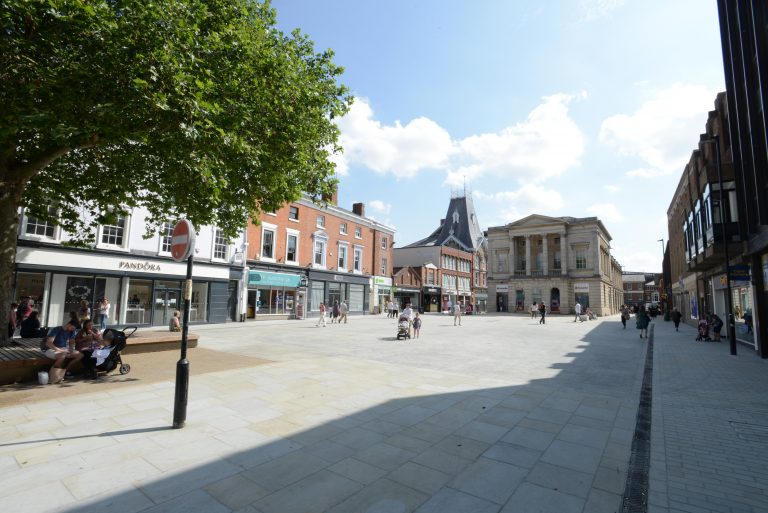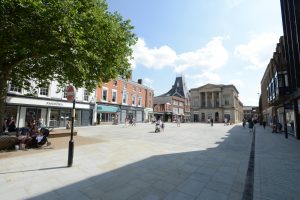 Throughout the construction period, contractors, Lindum Construction have worked with local businesses to ensure as little disruption as possible during the construction period.
Maria Clayton, Capital Project Manager at City of Lincoln Council said: "We would like to take this opportunity to thank all the businesses for their patience and support during this period."
These works have created a fully upgraded public realm area within the centre of the city, which improves access between the Transport Hub, Cornhill Quarter and the High Street, and also allows for a flexible space that can be used for a range of purposes, including events.
Mark Leason, Contracts Manager at Lindum added: "It's great to see the work completed. It's another piece in the jigsaw of improvements that Lindum has carried out around the Cornhill.
"It's not been an easy job as the site is in the centre of the city. We've worked day shifts and night shifts to get it completed with the minimum amount of interruption. The shops nearby have been fantastic. They helped us come up with a phasing plan for the work and their staff have been really patient.
"Lindum's Construction division managed the project but the Plant division and Waste Recycling teams were also involved. In addition, Lindum Joinery built bespoke wooden bridges to help maintain access to the shops. It's been a team effort.
"Our subcontractor Lincolnshire Block Paving has done a great job too and Andy Sullivan, who carried out the work, was actually replacing old paving which was laid by his dad many years before."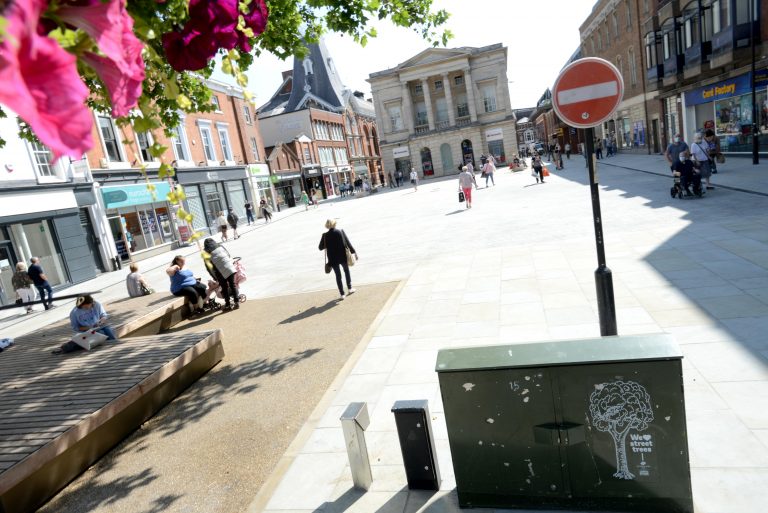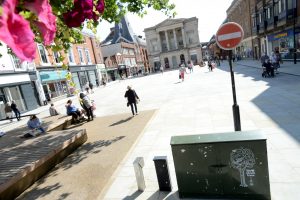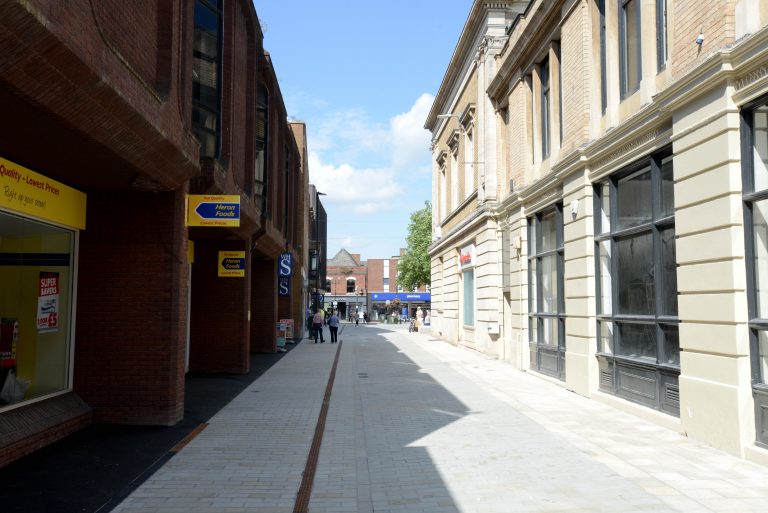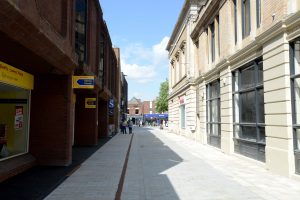 Cllr Neil Murray, Portfolio Holder for Economic Growth at City of Lincoln Council said: "I am very pleased to see the completion of improvement works at this important part of the city centre.
"The area is much improved and now compliments and connects better with the high quality standard of the Sincil Street/Cornhill quarter."
This is the first project to be completed through the government's Towns Deal Fund, in which £1 million in accelerated funding was awarded for the works.
---