Herman has been a genuinely effective, major champion of social value since long before the Social Value Act (2012) was enacted. He understands the critical importance of harnessing the different strengths and combined interests of people to go beyond the ordinary and make a real difference to businesses and communities
Judging panel
Social Value Portal awards
A construction company manager who has dedicated his career to improving lives and enhancing communities has won a national award.
Herman Kok, of North Hykeham-based Lindum Group, was named Social Value Champion at a ceremony in London on Tuesday.
The award recognises the impact of his commitment to improving access to training and employment in Lincolnshire, supporting the growth of other businesses in the region, and encouraging growth and investment in the area.
On the night, judges praised Herman's efforts to use his lengthy career to deliver what has now become more commonly known as 'social value'.
The award was one of 11 handed out by Social Value Portal, an organisation set up to promote better business and community wellbeing through the integration of social value into day-to-day business.
The event was hosted by broadcaster and former politician, Ed Balls who said the judges described Herman as "a worthy champion".
"He breaks the mould! Herman is a creative and strategic thinker who has made a massive impact on the construction skills agenda, particularly in Greater Lincolnshire," they said.
"He has been a genuinely effective, major champion of social value since long before the Social Value Act (2012) was enacted. He understands the critical importance of harnessing the different strengths and combined interests of people to go beyond the ordinary and make a real difference to businesses and communities and believes in the valuable contribution of socially focussed actions.
"Herman is passionate about skills and employment, advocating the use of local supply chains and the need for innovation to attract, retain, champion and upskill people in the construction industry especially on supporting disadvantaged communities."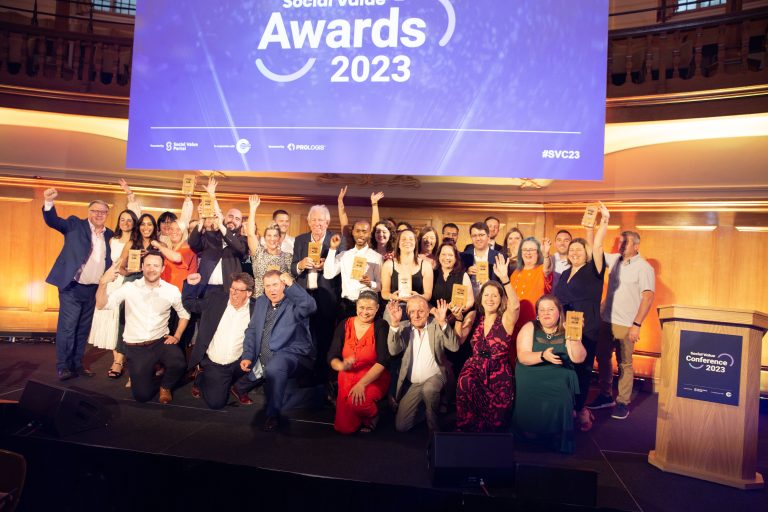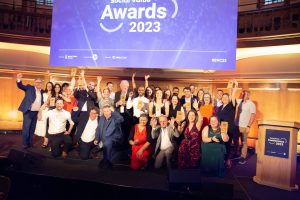 Herman joined Lindum Group in 1987 as its Finance Director. Thirty-six years on, he is still employed as Company Secretary and has been part of the Group's growth to a business with 600 employees and three offices in Lincoln, York and Peterborough.
But his interest has always gone beyond making a profit. One of his passions is workplace innovation and employee engagement. Alongside Lindum chairman David Chambers, he was instrumental in transforming Lindum into an Employee Ownership Organisation in 1994. Now, 80 per cent of staff own shares in the business and benefit from its ongoing financial success.
Since arriving in the UK from Holland in 1976, Herman has held directorships and trusteeships for organisations, including companies and public-private partnerships, education institutions, charities and grant-making bodies.  He was Chair of Lincolnshire's Employment and Skills Board, part of the Greater Lincolnshire Local Enterprise Partnership (LEP) until 2019.
In 1991, Herman was instrumental in establishing Investors in Lincoln with City of Lincoln Council, and private and third sector partners. The creation of this partnership was in response to the growing problem of dereliction in parts of the city, following the decline of its major engineering employers.
Now chaired by Herman, the group has been a catalyst for the regeneration of Lincoln, supporting, investing in and delivering projects including affordable housing developments, managed workspace schemes and the development of 'Historic Lincoln' and the new Cornhill Quarter.
Supporting disadvantaged communities also remains a key interest. Herman has been a Trustee for Age UK and in 2018 joined the Board of Lincoln City Football Club, having been a fan since he moved to Lincoln. In 2021 he became a trustee of Abbey Access Centre, which contributes to the economic, social and environmental regeneration of Lincoln's Abbey ward, through training and community-based programmes.
Herman is passionate about promoting the construction industry to schools, colleges and training providers, and growing the industry's workforce through apprenticeships, technical traineeships, undergraduate placements, mentoring and training.
He has long been a trustee and chair of the Lincoln Group Training Association (LGTA), which delivers Lincoln Construction Week, an annual three-day event attracting 1,600 school and college students and NEETs, providing taster sessions on different careers in construction.
In 2014, together with colleague Lynn Ritson, Herman brought together a group of education, leisure, civic and community partners and formed a CIC to rescue the derelict former Market Rasen railway station in Lincolnshire. He led a bid to secure over £0.5m from the Heritage Lottery Fund. During construction, Lindum opened the site for local schools and colleges to visit and learn about heritage construction skills.
One of his achievements is the establishment of a business nursery scheme, where start-ups on Lindum's Business Park access flexible business support services during their fledgling years. When financial support is needed, he arranges bridging finance or venture capital investment. Herman also leads Lindum's charitable giving, supporting local good causes with donations of cash, volunteer time, and even land, and encourages partners to do the same.
This year, he is setting up a new community interest company to add value to construction schemes by delivering social and environmental projects. Herman plans to use Greener Futures CIC to make a specific impact – investing in kelp farms, for example – but also to encourage others, including the construction industry, to do more to tackle climate change.
Speaking after the awards ceremony, he said: "I'm really flattered to win the award, but I share this award with 600 Lindum employees who deliver social value daily – I merely articulate their efforts.
"The term 'Social Value' is relatively new, but the concept has been around for years. For us, being a good neighbour, attempting to do some good and trying to leave things a little better than we found them has been at the core of our business for almost 70 years.
"Of course, we need to make a bob or two to keep the business running and to keep paying wages. But it's vital that employers see their responsibilities with a broader lens. If there was ever a time to give something back, then it's now."
---